Key Features
Reduce the risk of pregnancy and STI transmission
Stronger and thicker than standard condoms
98% effective when used correctly
Condoms help protect you from sexually transmitted infections.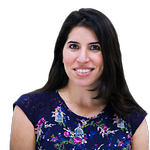 How to use condoms correctly
1. Before you use a condom, always be sure to check its expiry date. 
2. Carefully open the foil packaging, taking care not to tear the condom. Do not use your teeth.
3. Hold the tip of the condom between your thumb and forefinger to make sure it is the right way round.
4. Place the condom over the tip of the erect penis, pinching the teat to ensure no air is trapped inside (as this can increase the risk of breakage). 
5. Use your other hand to roll the condom down to the base of the erect penis. 
6. Ensure the condom remains in place while you are having sex. If it comes off at any point, stop and use a new one. 
7. After ejaculation and while the penis is still hard, withdraw carefully, holding the condom at the base to ensure it does not slip off.

8. Remove the condom and dispose of it in a bin. Do not flush condoms down the toilet.
Storage
Condoms should be stored in a cool, dry place, away from sunlight.