Antibiotic Tablets
Immediate Use (Collection Only)
Future Use (Collection Only)
Key Features
Taken for 3 days
Very effective at treating ongoing symptoms of cystitis
Can be ordered for future or immediate use
Trimethoprim is only available via collection in store.
Doctor's Comment
Trimethoprim is a widely used treatment for ongoing symptoms of cystitis, available from our online service in advance or on the day.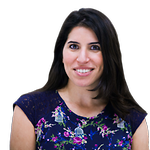 About Cystitis Treatment
The usual prescribed treatment for cystitis is a course of antibiotics. Our clinic offers the antibiotic tablet Trimethoprim, which is commonly prescribed when cystitis symptoms have been troublesome for several days. You can order Trimethoprim from our clinic for either immediate or future use.

How Trimethoprim works

Trimethoprim is a commonly prescribed antibiotic that eases your cystitis by attacking the bacteria that have caused the infection in your bladder. You will typically take Trimethoprim tablets for three days.
Our Products