Period Delay Pills
Norethisterone 5mg | from £1.70 per day delay
Key Features
Can delay your period for up to 17 days
A synthetic version of the female hormone progesterone
The only medicine specifically designed to delay your period
A 7 Days Delay pack contains 30 pills, and a 17 Days Delay pack contains 60.
You will take 3 pills a day, starting 3 days before your period is due to start. This means that to delay your period for 17 days, you will take Norethisterone for a total of 20 days.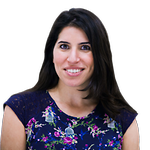 About Period Delay
There are times, such as a beach holiday, an exam, or a romantic weekend away, when it can be very inconvenient to have your period. If you are already taking a combined contraceptive pill you may be able to take two packets back-to-back to skip a period (see our article on the contraceptive pill and period delay for more information).
However, if you are not on the combined contraceptive pill then our doctors can prescribe a period delay medicine called Norethisterone which can delay your period by up to 17 days.
How period delay treatment works
Our period delay treatment Norethisterone is a synthetic version of the female hormone progesterone. It works by artificially keeping your natural progesterone levels up which stops your womb lining from shedding and delays your period.
Norethisterone must be taken 3 times a day for every day you wish to delay your period (up to 17 days maximum). You must start to take Norethisterone 3 days before your period is due to start and you should get your period 2 or 3 days after you stop taking Norethisterone.
It should be noted, however, that Norethisterone is not a form of contraception, so alternative methods of contraception may need to be taken if appropriate.