Under Maintenance - Orders Temporarily Disabled
We are currently updating the website to improve our service. Unfortunately, this will stop you from ordering treatments at this time. Feel free to browse around, but please note that you will not be able to order anything until this message disappears.
Key Features
Take 1 tablet before bed for 2-4 nights
Helps your body re-adjust to different time zones
Effective jet lag treatment
Jet lag tablets are an effective short-term treatment.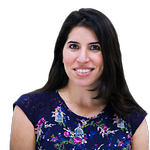 Key Information
| | |
| --- | --- |
| The medicine | The jet lag pills that we offer contain a hormone that's produced naturally in the brain. This hormone helps to regulate sleep patterns. |
| How to take it | 1 tablet before bedtime for 2-4 days on arrival at your destination. |
| Effectiveness | While there's no conclusive evidence that this jet lag treatment works, studies seem to suggest that it can work if you're flying across many time zones. |
| Side effects | Uncommon, but can include nausea, diarrhoea,  |
| Licensing | The medicine is licensed to treat insomnia but is not licensed in the UK to treat jet lag. |
Taking Jet Lag Pills
Jet lag pills should not be taken for more than a few days, and should not be used as a cure for insomnia when not travelling. However, they are safe to use on a short-term basis, and can be very effective at overcoming jet lag.
Alternative Treatments
Over time, your body will naturally adjust to a new time zone. This medicine simply accelerates this process.