Key Features
Take 1 tablet before bed for 2-4 nights
Helps your body re-adjust to different time zones
Effective jet lag treatment
Jet lag tablets are an effective short-term treatment.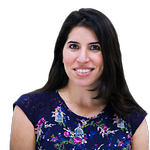 Key Information
| | |
| --- | --- |
| The medicine | The jet lag pills that we offer contain a hormone that's produced naturally in the brain. This hormone helps to regulate sleep patterns. |
| How to take it | 1 tablet before bedtime for 2-4 days on arrival at your destination. |
| Effectiveness | While there's no conclusive evidence that this jet lag treatment works, studies seem to suggest that it can work if you're flying across many time zones. |
| Side effects | Uncommon, but can include nausea, diarrhoea,  |
| Licensing | The medicine is licensed to treat insomnia but is not licensed in the UK to treat jet lag. |
Taking Jet Lag Pills
Jet lag pills should not be taken for more than a few days, and should not be used as a cure for insomnia when not travelling. However, they are safe to use on a short-term basis, and can be very effective at overcoming jet lag.
Alternative Treatments
Over time, your body will naturally adjust to a new time zone. This medicine simply accelerates this process.