A total course of 12 weeks is recommended. Choose your starter pack and one of our doctors will make subsequent packs available in your Patient Record.
Key Features
Champix greatly increases your chances of quitting successfully
Contains varenicline, which relieves cravings and withdrawal symptoms
Does not contain nicotine
Champix relieves your cravings by reducing your dependence on nicotine, and making cigarettes less enjoyable.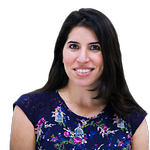 About Stopping Smoking
Many people find it difficult to quit smoking, and there are many different treatments to help you, from nicotine patches to tablets. At LloydsPharmacy we offer Champix which is a prescription-only medicine that is taken twice daily to relieve withdrawal symptoms and reduce cravings.
Our Products