A total course of 12 weeks is recommended. Choose your starter pack and one of our doctors will make subsequent packs available in your Patient Record.
Key Features
Champix greatly increases your chances of quitting successfully
Contains varenicline, which relieves cravings and withdrawal symptoms
Does not contain nicotine
Champix relieves your cravings by reducing your dependence on nicotine, and making cigarettes less enjoyable.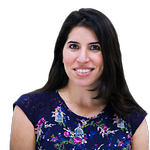 Key Information
The medicine

Champix (varenicline)

How to take it

Before starting Champix you should decide on a date in the second week of treatment on which to stop smoking. When you begin the treatment you should take 1 tablet a day for the first 3 days, then 2 tablets a day for the rest of the course. Full details are included with the medicine.

How it works

Champix relieves the cravings and withdrawal symptoms associated with giving up smoking. Champix does not contain nicotine.

Effectiveness

The available evidence suggests that people taking Champix are more than 3 times as likely to successfully stop smoking than people who try to quit on their own. You are more likely to quit smoking if you are motivated to stop.

Side effects

Common Side Effects

Common side effects include nausea, headaches, abnormal dreams, difficulty sleeping, increased appetite, altered taste sensation, dry mouth, dizziness, tiredness and sleepiness, vomiting, constipation, diarrhoea, feeling bloated, indigestion and flatulence.

If you suffer from dizziness or sleepiness from taking Champix, you should not drive, operate machinery or engage in any other potentially hazardous activities until the symptoms pass.

Rare Side Effects

Rare side effects include heart attacks, hallucinations, changes in thinking or behaviour (such as aggression and irrational behaviour), depression and suicidal thoughts.

If you become agitated, depressed or suicidal whilst taking Champix, you should stop your treatment and contact us via your online Patient Record.  In an emergency you should visit your nearest accident and emergency department.
Taking Champix
Champix is taken in tablet form. You should take one tablet a day for the first three days, and then one tablet twice a day for the rest of the course. A full course of Champix lasts 12 weeks and you will significantly reduce your chances of a relapse if you follow the course through to the end. Champix is a prescription-only medicine, and if you choose to order it through our online service you will be asked to fill out a questionnaire to enable our doctors to assess your suitability.
How can I order further supplies of Champix?
The full course of Champix lasts 12 weeks and you will be required to fill in the online questionnaire each time you re-order.
Have your treatments delivered to your home with either Next-Day and FREE Standard Delivery, or alternatively choose free Same-Day Collection.
Alternative Treatments
There are many ways to quit smoking. Nicotine replacement therapy is one way and involves the use of lozenges, patches, gums, sprays and inhalers to substitute nicotine.
Another prescription medicine to help you quit smoking is Zyban (bupropion). Zyban is not available via this website as studies show it has more side effects than Champix and is not as effective.
Counselling, hypnotherapy, acupuncture and quitting 'cold turkey' with no support are all other ways of quitting smoking.