Vaniqa 60g tube (1 tube lasts approx 2 months) | from £68.00 per tube
Key Features
Reduces the growth of hair from the roots
Long-lasting solution to unwanted facial hair
Designed for women with thick, coarse facial hair
Vaniqa can be an effective, long-lasting treatment for unwanted hair.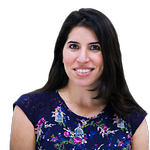 About Facial Hair Removal
The facial hair removal cream that we offer, Vaniqa, can be a simple, long-lasting solution to the problems of unwanted and excess facial hair. It is applied twice a day to the affected areas, usually the top of the lip or under the chin. It typically takes between eight weeks and four months before any effect is seen.

How does Vaniqa work?
Vaniqa contains the active ingredient eflornithine, which reaches the base of the hair follicle and reduces new hair growth. This makes it ideal for women looking for a long-lasting solution to unwanted facial hair.