Vaniqa 60g tube (1 tube lasts approx 2 months) | from £68.00 per tube
Key Features
Reduces the growth of hair from the roots
Long-lasting solution to unwanted facial hair
Designed for women with thick, coarse facial hair
Vaniqa can be an effective, long-lasting treatment for unwanted hair.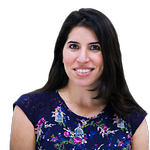 Key Information
| | |
| --- | --- |
| The medicine | Vaniqa (eflornithine) is a prescription-only medicine. It is only licensed for use on the face. |
| Using Vaniqa | You should apply Vaniqa twice daily, at least 8 hours apart, to the areas of the face with increased hair growth – usually the top of the lip or under the chin. |
| How it works | Vaniqa contains the active ingredient eflornithine, which penetrates to the base of the hair follicle. It reduces new growth by acting on an enzyme that plays a part in hair growth. |
| How quickly it works | It will take between 8 weeks and 4 months for you to see the benefits of the treatment. You should stop using Vaniqa if you see no results after 4 months. |
| Side effects | Side effects are uncommon and usually mild. Sometimes Vaniqa can cause stinging of the skin, tingling, soreness, and redness. Acne is a less common side effect. It is unusual for treatment to be discontinued because of these side effects. |
Using Vaniqa
Vaniqa is a cream which should be applied to problem areas twice a day. It may take 2-4 months before any difference is seen. Unlike other hair removal creams, which simply dissolve existing hair, Vaniqa tackles the problem at the source by reducing new hair growth at the follicle.
Can I use Vaniqa?
Vaniqa is a prescription-only medicine, which can be prescribed by your GP or obtained through our convenient online service.
Vaniqa is aimed at women with thick, coarse facial hair. If you have fine, though unwanted, facial hair, you could try one of the alternative treatments below.
You should not use Vaniqa if you are pregnant or breastfeeding.
Alternative Treatments
Alternative treatments include hair removal techniques such as shaving, waxing, epilation, electrolysis, laser treatment or bleaching. Weight loss can reduce facial hair in obese women. For some women who haven't yet reached menopause, the contraceptive pill can be effective in managing excess hair. If you think this could be the right option for you, you should discuss it with your doctor.
For more information, see our article on Methods of Facial Hair Removal.