HPV Vaccinations
3 injections (one at first, then two more approx. 1 and 6 months apart)
Key Features
Can prevent cervical cancer
Get vaccinated at your local LloydsPharmacy 
No serious side effects
In some cases, Cervarix can protect against cancer in women who are already sexually active.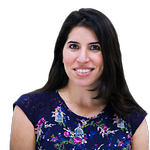 3 injections (one at first, then two more approx. 2 and 6 months apart)
Key Features
Protects against genital warts and cervical cancer in women
Get the vaccinations at your local LloydsPharmacy
No serious side effects
Gardasil can be hugely effective in reducing your chances of getting cervical cancer.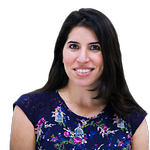 About Our HPV Vaccine
Since 2008, a nationwide HPV vaccination has been available in secondary schools. Between the ages of 11 to 14 all girls are offered the vaccine against HPV infection. If you haven't received an HPV vaccination, our online doctor service offers two HPV vaccines that you can choose from - Cervarix and Gardasil. Click here for information on the difference between these two vaccines.
Both of these need to be taken in a course of three injections, and both provide immunity from certain strains of the human papilloma virus (HPV), which can cause cancers in the anus, throat, and most notably the cervix.
Cervarix: Protects against cervical cancer. Cervarix vaccinates against HPV strains 16 and 18.
Gardasil. Protects against cervical cancer and genital warts. Gardasil vaccinates against HPV strains 6, 11, 16 and 18.
For more information visit our Cervical Cancer Vaccinations page.
How can I get the injections?
1. Complete our online questionnaire. In this short form you will be asked which vaccine you prefer, Cervarix or Gardasil. Click here for information on the difference between these two vaccines.

2. Choose your most convenient LloydsPharmacy store from our list of vaccinating pharmacies. Log in or register to make the payment online.

3. One of our doctors will review your responses to check if you are suitable to receive the vaccine you require.

4. If you are suitable for your chosen vaccination, you can telephone your selected pharmacy to book an appointment. After that, you will need to visit two more times to receive your second and third vaccinations.
Our Vaccines