HPV Vaccine
3 injections (one at first, then another at 2 and 6 months after the first injection)
Key Features
Up to 90% protection against genital warts and anogenital cancers (anus, vulva, vagina, cervix)
Get vaccinated at your local LloydsPharmacy
Gives protection against 9 types of HPV
Gardasil 9 can be hugely effective at preventing warts and cancers of the anus and female genitals.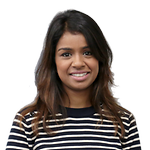 About Gardasil 9 Injections
How does Gardasil 9 work?
Gardasil 9 gives immunity against nine types of human papillomavirus (HPV). HPV is the main cause of genital warts, and cancers of the female genitals (cervix, vagina and vulva) and anus. HPV is transmitted during sex, or skin to skin contact with the genitals.
How can I get the injections?
 Complete our online questionnaire

Select which LloydsPharmacy store you would like to be vaccinated in. Log in or register to make the payment online. 

One of our clinicians will check that you are suitable to receive this vaccine, and send you a message once your prescription is ready. 

Telephone your selected pharmacy to book your appointment. You will need 3 appointments in total over 6 months to complete the vaccination course.