Key Features
Complete a short online questionnaire
Doctors will aim to get back to you within one hour
Appropriate treatments will be prescribed immediately
Perfect if you're not sure about your options.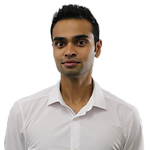 About Erectile Dysfunction
Most men will experience erectile dysfunction (ED) at some point in their lives, either as a one-off or recurrent problem. It may often be a natural part of the ageing process.

While there are a number of different causes for ED, in most cases it is due to a reduced blood flow to the penis when aroused. 
It's important to bear in mind, however, that ED can often be a symptom of health conditions that affect your blood vessels and heart (such as high blood pressure, diabetes and high cholesterol). As such, it is always best to have a health check to rule out the possibility of your ED being related to a more serious underlying health condition.
Erectile Dysfunction Treatment
Luckily, prescription medicines exist which have been designed to help improve ED.
Erectile dysfunction treatments work by relaxing the arteries which supply blood to the penis, allowing for an increased flow of blood.
Take our Free Assessment for ED to find out whether prescription medicines could help you, and which ED treatment is most suitable.
Erectile Dysfunction Treatments
We offer several effective medicines for the treatment of erectile dysfunction: