Vitaros (alprostadil) | from £14.63 per dose
Key Features
Applied into the opening at the tip of the penis
Causes a firmer and longer lasting erection
Can be suitable if other erectile dysfunction treatments haven't worked
Vitaros is a good option for those who are unable to take oral medication.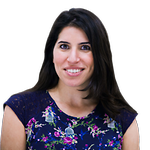 Key Information
The medicine

Vitaros (alprostadil)

Storage

Vitaros must be stored in a fridge. It will last for 3 days at room temperature, after that it may not be effective. Do not freeze.

Using Vitaros

Vitaros is applied into the opening at the tip of the penis. To apply the cream, hold your penis upright, and gently squeeze the tip of your penis to widen the opening. If you're uncircumcised, retract your foreskin. Hold the tip of the applicator as close as possible to and directly over the opening of the penis (urethra). Do not insert the tip of the applicator into the urethra.  Carefully push down the plunger with your thumb or finger, until all the cream is used. All the cream should be in the opening of your urethra. If there's any excess cream on the surrounding skin, gently push it into the urethral opening with a clean finger. The positive effects can take anywhere from 5 to 30 minutes after administration.


Effectiveness

Vitaros is effective in about 52% of men. If you find that the treatment does not work, ask our doctors whether it would be appropriate to try a different medicine.

Side effects

The most commonly reported side effect has been irritation at the tip of the penis; this is usually mild to moderate in severity.


Other potential side effects include local reaction (pain, burning, redness), flu-like illnesses, lightheadedness/dizziness and headache.

In female partners, vaginal itching or burning has been reported - because of this, we advise that you let your partner know that you are using Vitaros. 


A latex condom should be used if you are having sexual intercourse with a pregnant or breast-feeding woman.

Cautions

Vitaros should not be used in conjunction with other erectile dysfunction medicines.

Also, there is a risk of abnormal pregnancy when using Vitaros, although the exact risk is not known. Therefore you must use condoms if having sex with a woman of childbearing age, or ensure that your partner is on effective contraception.

Collection

Vitaros is available for collection only. It is not available for delivery, as it needs to be stored in a fridge.
About Vitaros
Vitaros takes effect in as little as 5 to 30 minutes, and lasts for up to 2 hours. It is best to go to the bathroom before applying Vitaros, as urinating afterwards can reduce its effectiveness.
A latex condom should be used if you are having oral or anal sex, or if you are having any form of sexual intercourse with a woman who is pregnant or breast feeding.
Does Vitaros treat the underlying causes of erectile dysfunction?
Vitaros will not resolve the underlying physical cause of your erectile dysfunction. However, it can help to improve your confidence if your ED is due to performance anxiety, thereby possibly improving your capacity to attain a natural erection in the future.

As erectile dysfunction is often a symptom of other underlying conditions such as vascular disease, it is important to have the follow up tests we recommend to check your blood pressure, prostate, cholesterol, blood sugar and hormone levels, particularly if you are over the age of 40.
Alternative Treatments
We offer a number of effective alternative medicines for the treatment of erectile dysfunction: 
Other forms of alprostadil include Caverject injections and MUSE intra-urethral pellets, however these are not available through this service.
Psychological Therapy
Some men may want to try counselling to treat psychological causes of erectile dysfunction. Some sexual health clinics (also known as GUM clinics) offer this service if you are interested in counselling.