Tadalafil 10mg | from £4.75 per tablet
Tadalafil 20mg | from £5.31 per tablet
Key Features
Lasts longer than other oral ED treatments
It should be taken 30 minutes before sex, and can remain effective for up to 36 hours
Unlike some other ED medications, can be taken with food
Tadalafil is a good choice for men seeking more spontaneity in their sex-life.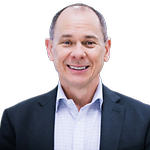 Key Information
The medicine


Tadalafil


Taking tadalafil


Take one tablet at least 30 minutes before sex. Tadalafil usually starts working within one hour and positive effects can last for up to 36 hours.

You should not take more than one tablet within a 24-hour period. Drinking more than one or two units of alcohol with tadalafil will limit its effectiveness. Tadalafil can be taken with or without food.

How it works


Tadalafil works by increasing blood flow into the erectile tissue of the penis, allowing for a firm erection. Tadalafil is not an aphrodisiac and does not improve your sexual desire; you need to be sexually aroused for the medication to work.                                                           

Effectiveness


Tadalafil works for up to 80% of men who use the medication and remains effective for up to 36 hours. This doesn't mean your erection will last that long – just that you will find it easier to get an erection during that time.

The majority of men will notice a firmer and longer lasting erection. If you find that the treatment does not work, let our clinicians know via your online patient record and they may be able to advise whether it would be appropriate to increase the dose or to try a different medicine.

Side effects

Most patients experience no side effects from this medication. However possible side effects include headaches, indigestion, light headedness, facial flushing, nasal congestion and muscle aches. These side effects should not last more than a few hours after taking a dose of tadalafil. There can be more severe side effects, though these are rare. You should refer to the manufacturer leaflet that comes with the medication for a full list of side effects.

Interactions with medicines

Some medications may interact with tadalafil. When requesting tadalafil, you should inform our clinicians of ALL your medications. Our clinicians will not be able to prescribe tadalafil if you are taking alpha-blockers, nicorandil or nitrates, such as GTN spray or isosorbide mononitrate tablets.

About Tadalafil (Generic Cialis)
How long does Tadalafil last?
Tadalafil can remain effective for up to 36 hours. It is currently the longest-lasting erectile dysfunction medicine on the market, and one of the fastest-acting.

How long does Tadalafil take to work?
Tadalafil is a fast-acting treatment for erectile dysfunction - it can take effect within 30 minutes. However, as the medication is long lasting, you can take it 1-2 hours before having sex.

Can I take other medicine with Tadalafil?
Generally speaking, yes. However, like all erectile dysfunction medications, Tadalafil interacts badly with certain medicines such as nicorandil and those containing nitrates like GTN sprays and isosorbide mononitrate. Tadalafil also interacts with alpha blockers like tamsulosin and doxazosin. It is important that you tell us about all the medicines you are currently taking so we can check if there are any interactions before prescribing to you.
Alternative Treatments to Tadalafil (Generic Cialis)
Other Erectile Dysfunction Medicines

Psychological Therapy
If the cause of your erectile dysfunction is more psychologically based (e.g. performance anxiety), psychological therapies are important to help resolve the problem in the long term.  If you wish to try counselling, then some sexual health clinics (also known as GUM clinics) offer this service.