Tadalafil 10mg | from £9.50 per tablet
Tadalafil 20mg | from £9.75 per tablet
Key Features
Quicker to take effect and lasts longer than other ED treatments
It should be taken 30 minutes before sex, and can remain effective for up to 36 hours
Unaffected by food consumption
Cialis is a good choice for men seeking a long-lasting erectile dysfunction treatment.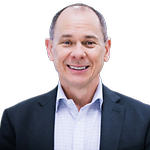 Key Information
The medicine

Cialis

Taking Cialis

Take one tablet at least 30 minutes before sex. Cialis starts working within one hour and positive effects can last for up to 36 hours.

Never take more than one tablet within a 24 hour period. Avoid taking Cialis with more than one or two units of alcohol, as this can limit its effectiveness. Eating a meal before taking Cialis should not delay the positive effects of the medicine.

Effectiveness

The majority of men will notice a firmer and longer lasting erection. If you find that the treatment does not work, ask our doctors whether it would be appropriate to increase the dose or to try a different medicine.

If Cialis doesn't work for you first time round, it could nevertheless be more effective next time. Indeed, doctors advise trying all erectile dysfunction medicines eight times before giving up.

Side effects

Side effects are uncommon, but can include nausea, vomiting, diarrhoea and an allergic rash. It can also cause facial flushing, headache and, rarely, back-pain.

Nitrates and Cialis

Our doctors will not be able to prescribe Cialis if you are taking nicorandil or nitrates, such as GTN spray or isosorbide mononitrate tablets to treat angina.

Alpha-blockers and Cialis

Our doctors will not be able to prescribe Cialis if you are taking alpha-blockers.
About Cialis
How long does Cialis last? 
Cialis can remain effective for up to 36 hours. It is currently the longest-lasting erectile dysfunction medicine on the market, and one of the fastest-acting.

How long does Cialis take to work?
Cialis is a fast acting treatment for erectile dysfunction - it can take effect within 30 minutes.

Can I take other medicine with Cialis?
Generally speaking, yes. However, like Viagra and Levitra, Cialis (tadalafil) interacts badly with certain medicines such as nicorandil and those containing nitrates. In addition, Cialis interacts with alpha blockers. It is important that you tell us about all the medicines you are currently taking so we can safely prescribe Cialis to you.
How to Take Cialis
Take Cialis orally, about 30 minutes before sex.
Never take more than one tablet in a day.
You will need to be sexually stimulated.
Cialis can be taken with food
Grapefruit juice or alcohol can limit the its effectiveness.
Always take Cialis as it was prescribed to you by your doctor.
Alternative Treatments to Cialis
Other Erectile Dysfunction Medicines
Sildenafil 
Cialis Daily
Viagra

Key Features

Same active ingredient as
Viagra

Allows for spontaneous sex

Most well-known

Targeted and fastest acting

Psychological Therapy
Some men find counselling helpful as a means of exploring psychological causes for ED. If you wish to try counselling, then some sexual health clinics (also known as GUM clinics) offer this service. Alternatively we have partnered with Thinkwell to offer private online counselling. Click here to find out more about this service.