Finasteride 1mg | from £6.88 per week
Key Features
Contains the same active ingredient as Propecia
Effective at preventing hair loss
Can promote hair growth in men with mild to moderate hair loss
You should take one finasteride tablet a day, with or without food.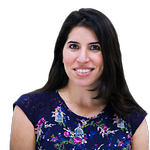 Key Information
| | |
| --- | --- |
| The medicine | Finasteride, a prescription-only medicine. |
| Taking Finasteride | Take one tablet a day. Finasteride is not suitable for use by women, children or adolescents. |
| How it works | Finasteride works by blocking the action of an enzyme that converts testosterone into dihydrotestosterone, the hormone that causes male hair loss. |
| Effectiveness | Finasteride contains the same active ingredient as Propecia, therefore should work just as effectively in preventing hair loss. Some men may feel more confident about using the non-generic brand, leading them to Propecia over Finasteride. |
| Side effects | Side effects are uncommon and usually mild, but sometimes Finasteride can cause a rash, reduced sex drive, erection problems or tenderness on or around the nipples. Very rarely, sexual side effects can be permanent and remain after stopping the medication. |
About Finasteride
Will Finasteride cause hair growth on other parts of my body?
No, Finasteride only affects hair growth on the head. Finasteride specifically inhibits an enzyme found in the scalp hair follicles.
Does Finasteride treat the underlying causes of hair loss?
Male pattern baldness is genetic and does not currently have a cure. This means that if you stop taking Finasteride, any effect it has will wear off, leading hair loss to start again within 6 to 12 months. 
Alternative Treatments
You can also order Propecia online via our service. This is a branded version of Finasteride. 
You can also buy other hair loss treatments such as Regaine (which contains the active ingredient minoxidil) over-the-counter in many pharmacies. Regaine is available to buy online from our sister site Lloydspharmacy.com

Other options available to buy include hair transplants, laser therapy and wigs or hairpieces.