What is Finasteride?
What is Finasteride?
Finasteride is the generic form of the hair loss treatment "Propecia" - a popular brand of hair loss medication. Finasteride and Propecia are equally effective at preventing and potentially reversing hair loss. 
Where can I get Finasteride?
Finasteride is a prescription-only treatment in the UK, meaning you must consult a doctor in person or online before you can take it. Finasteride isn't available on the NHS and must be ordered privately. After taking an online consultation you can order Finasteride safely and quickly from LloydsPharmacy's online hair loss clinic.
Find out more about making sure your online healthcare service is safe. 

How does Finasteride work?
Hair loss caused by male pattern baldness occurs when a hormone called DHT (dihydrotestosterone) prevents hair follicles from getting the vital nutrients they need to live. Finasteride blocks the production of DHT and thus protects the hair follicles that produce hair. Reducing DHT can stop and even reverse hair loss caused by male pattern baldness.
How to take Finasteride
Finasteride is taken as a tablet once a day, on its own or with food. You must take Finasteride regularly to experience results. It is recommended you incorporate the Finasteride tablet into your daily routine to ensure you don't forget it. For examples, take the tablet at a regular time each day: in the morning, say, or just before you go to sleep at night. Don't take the tablet more than once: as this will not increase its effectiveness and may cause harm.
How effective is Finasteride?
Very. Finasteride has been shown to be clinically effective in 90% of men with male pattern baldness. Two thirds of men who take Finasteride correctly go on to experience hair regrowth. However it is a treatment for hair loss, not a cure: you must continue to take Finasteride to enjoy the benefits. Finasteride works most effectively for men with mild to moderate male pattern baldness.
How long does Finasteride take to work?
Results won't be immediately apparent. Generally you need to take Finasteride once a day for three-six months before you start experiencing the effects. Ideally you should continue taking Finasteride for at least a year to confirm whether it is effective for you. Be aware, even if you experience extremely positive results you must continue to take Finasteride to maintain the effect.
What are the side effects of Finasteride?
Very few men experience side effects when taking Finasteride. However, all medicines comes with risks and occasionally some men might experience a reduced sex drive, low mood, erection problems or nipple tenderness. There are very rare cases of depression associated with Finasteride. 
How to reduce the side effects of Finasteride 
Not a lot can be done to reduce the side effects of Finasteride. If you're having trouble managing your side effects, you should talk to your GP. Also, it's important to make sure you're taking your tablets in line with what the doctor has told you. To mitigate side effects, a healthy diet and exercise are recommended.  
Warnings about Finasteride
Like all medications there are certain risks you should be aware of when you or someone close to you is taking Finasteride:
Pregnant women handling Finasteride: Pregnant women should not handle crushed or broken Finasteride tablets. The medication can be absorbed through the skin and damage unborn babies. You should wear a condom if your partner is pregnant or likely to get pregnant. 
Prostate cancer risks: Taking Finasteride can affect a blood test called a Prostate-Specific Antigen (PSA), which is done when screening for prostate cancer. If you're taking Finasteride and have one of these tests, you'll need to let your doctor know as Finasteride decreases the levels of PSA in the body. 
What should I do if I forget a dose?
If you miss a dose of Finasteride, simply skip the missed dose and go back to your regular dosing schedule. Do not try to take the missed doses. 

Does Finasteride work?
As above, Finasteride is a treatment and not a cure. If you stop taking Finasteride the DHT hormone that causes hair loss will eventually return to levels that cause hair loss. To keep the levels of DHT low you must continue to take Finasteride on a daily basis. However, if taken like this you will have a 90% chance of stopping and even reversing your hair loss for the rest for your life.
What are the alternatives to Finasteride?
There are very few licensed and clinically proven hair loss treatments in the UK. Below is a brief list of the most effective options:
Propecia is an obvious alternative treatment as it contains exactly the same active ingredient ("finasteride"), however some men prefer this more established brand.
Regaine (active ingredient minoxidil) is a lotion or foam applied to the scalp twice daily. It's less effective than Finasteride but doesn't require a prescription. It's one of the only other hair loss medicine advocated by the British Association of Dermatologists.
Over the counter hair loss treatments like biotin capsules and DHT blocking shampoo can help support hair health. 
Wigs don't treat hair loss but they certainly conceal it. Modern wigs look very natural and come much cheaper than most treatments. However the hair loss will continue.
Hair transplants are clinically effective in 95% of cases, but they can be extremely expensive and success isn't guaranteed.
Other uses for Finasteride
Finasteride is used to treat men with benign prostatic hyperplasia (BPH), which is caused by an enlarged prostate. Men with BPH usually have difficulty urinating, a decreased flow of urination, hesitation at the beginning of urination, and a need to get up at night to urinate. Finasteride will make these symptoms less severe and reduce the chance that prostate surgery will be needed.
Dosage of Finasteride for male pattern baldness
When treating hair loss, 1mg of Finasteride is taken daily. 
Dosage of Finasteride for BPH
When treating BPH, 5mg of Finasteride is taken daily. 

Where can I buy Finasteride?
You can buy Finasteride online from our team of NHS experienced clinicians here at LloydsPharmacy's Online Doctor. Before placing an order you must take an online consultation to check your suitability for the medication. Provided you are suitable you can order Finasteride online safely via our clinic for same-day collection or next day delivery.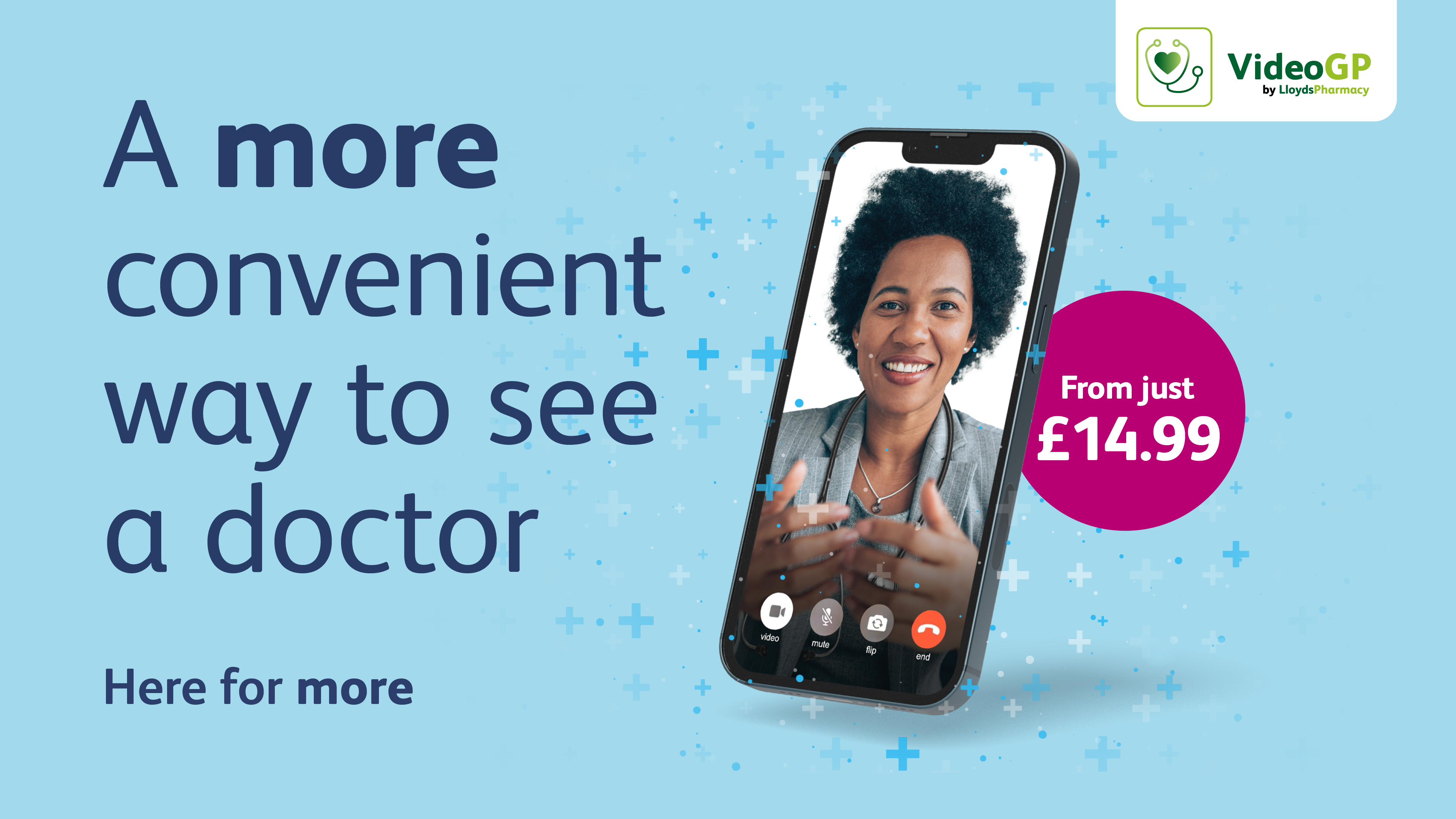 References
www.medicines.org.uk/emc/files/pil.7068.pdf
https://www.mayoclinic.org/drugs-supplements/finasteride-oral-route/precautions/drg-20063819