What is Propecia and how does it treat hair loss?
Propecia is a prescription tablet taken once a day by men with male pattern baldness. It reduces the effect of hormones on hair follicles, which can prevent and even reverse hair loss. It is effective in 90% of men over five years, and its effects are often seen after three-six months.
What is Propecia?
Propecia is a prescription-only medicine that is used to treat male pattern baldness. It is only available in the UK by private prescription. Propecia is the well-known branded version of the active ingredient "finasteride" which has been used to treat hair loss since the 1990s.
How does Propecia work?
Propecia works by preventing testosterone in your body from converting into a hormone called DHT (dihydrotestosterone). DHT blocks the absorption of vital nutrients required for healthy hair follicles, which causes male pattern baldness.
By blocking the effect of DHT, Propecia slows down hair loss and in some cases even reverses it. This leads to thicker, healthier-looking hair as your hair follicles get the nutrients they need. But, for Propecia to have an effect on hair loss, one tablet must be taken every day. If treatment is discontinued then hair loss will return within 6-8 months. Propecia only affects hair growth on the head, and not on any other parts of the body.
How quickly does Propecia work?
When taken correctly (one tablet every day) Propecia should begin to show results after three months. In some men, however, positive effects may take longer to develop. For this reason, it is important not to become discouraged too early into your treatment. However, if you have been taking Propecia for longer than 12 months and are yet to see a difference, it is unlikely that the treatment will begin to work after this point. In this case you should speak to your GP about how to proceed.
How effective is Propecia?
Propecia is considered the most effective hair loss medicine available. According to clinical research, when one tablet was taken every day by men aged 18-41 with mild or moderate hair loss, Propecia was effective at slowing or reversing hair loss in 9 out of 10 participants.
It is unlikely that Propecia will be effective when taken by men who:
have severe hair loss (very little hair left)
are not suffering from male pattern baldness (i.e. other types of hair loss)
do not take Propecia every day
Propecia must also never be taken by women, as it is not effective in preventing female hair loss and it may be unsafe - particularly for pregnant women.
It is important to bear in mind that Propecia is not a permanent cure for male pattern baldness, for this reason, hair loss should be expected to resume six months after treatment has ceased.
In the UK, both Propecia and its generic equivalent "finasteride", can be ordered privately online, subject to a consultation with one of our doctors. As they both contain the same active ingredient, they should be equally effective.
What are the side effects of Propecia
Very few men experience side effects when taking Propecia. However, all medicines comes with risks and occasionally some men (1.5% of men) experience a reduced sex drive or erectile problems. A rash or tenderness around the nipples are also potential side effects for some men.
Does Propecia treat the underlying causes of hair loss?
Not in the long run, although it does temporarily treat the underlying causes by reducing levels of DHT. Male pattern baldness is genetic, and as such if you stop taking hair loss treatment its effects will wear off and hair loss will start again within 6-12 months.
Does Propecia cause weight gain?
There is no evidence to suggest Propecia causes weight gain. In fact, one study has found that men who take Finasteride (generic Propecia) put on less weight than those who do not take it. 
Does Propecia lower testosterone?
The active ingredient in Propecia, finasteride, works to block the enzyme that turns testosterone to DHT. This means that instead of lowering testosterone levels, taking Finasteride could increase your testosterone levels by as much as 15%. 
How common is erectile dysfunction with Propecia?
Most people will experience no side effects when taking Propecia. However, about 1 in 100 men who take Propecia may find it difficult to get an erection.

How much does Propecia cost?
Propecia is not provided on the NHS, but it can be requested privately. In fact you can request Propecia online through the LloydsPharmacy Online Doctor service for the following prices:
Four-week pack : £55
Eight-week pack : £95
12-week pack : £135
24-week pack : £210
To view our prices in detail, visit our hair loss clinic.
As it can take three months or longer for any effects to be seen, some patients may find it more convenient and better value to order in bulk. If you order the 24 week pack then the cost of Propecia is £368 per year.
Can I order Propecia online?
Yes, you can order Propecia online from a number of licensed and regulated UK healthcare services, including LloydsPharmacy's Online Doctor (subject to an online consultation with one of our doctors). Our NHS experienced clinicians are based in London and can safely prescribe medicines that have been licensed by the UK government agency MHRA (Medicines & Healthcare Products Regulatory Agency). We are also registered with the Care Quality Commission.
To request Propecia from Online Doctor, simply visit our online clinic and click "Start Online Consultation". After registering your details with us, you can fill out a short medical questionnaire, outlining the history of your hair loss. One of our doctors will then read your responses and evaluate whether you are suitable for treatment. If you are successful, your ordered will be processed and your Propecia will be made available for same-day collection, as well as next day and FREE Standard delivery.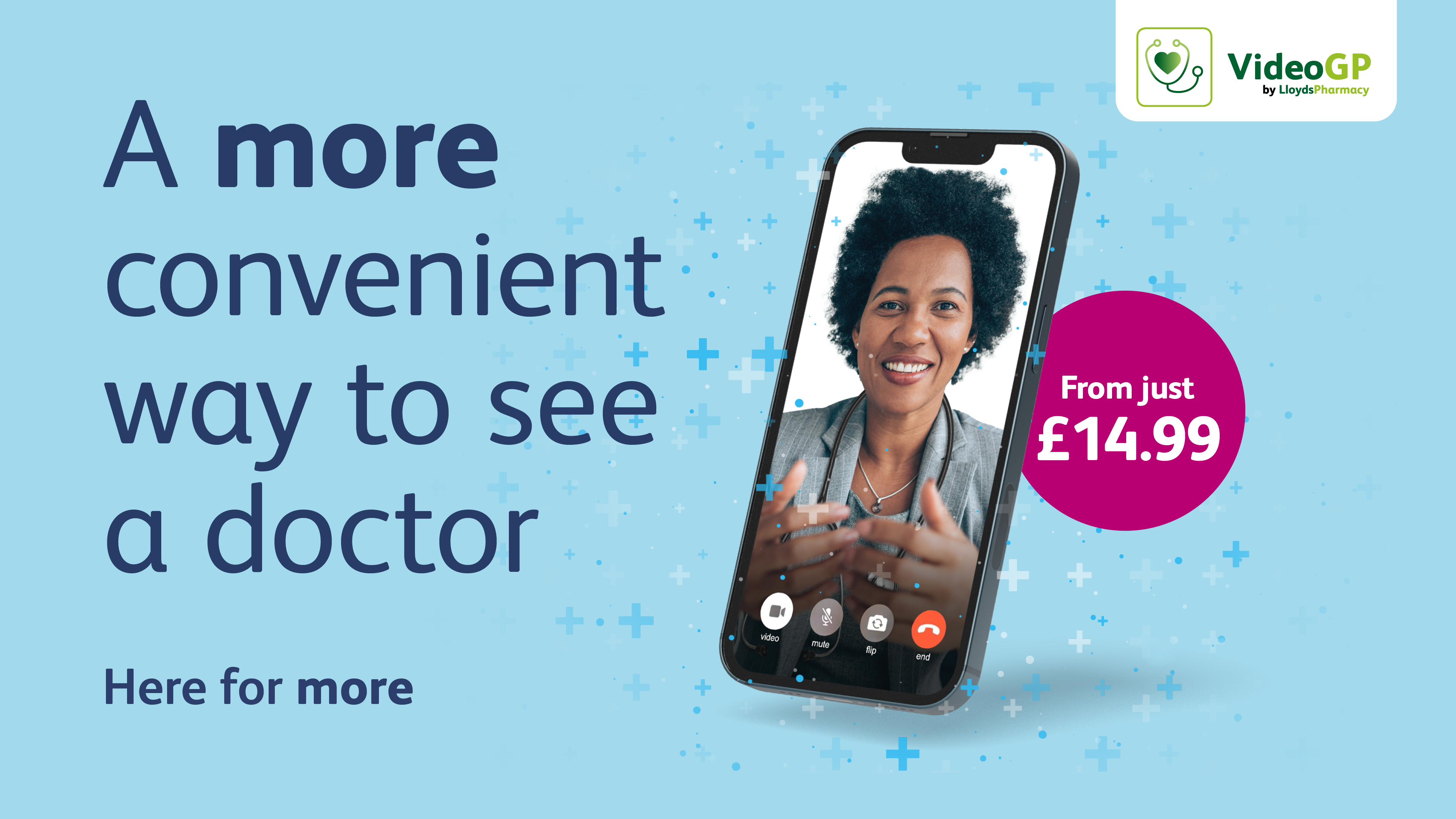 References
www.medicines.org.uk/emc/product/2194/pil
www.accessdata.fda.gov/drugsatfda_docs/label/2011/020788s017lbl.pdf
www.sciencedirect.com/science/article/pii/S0022202X15529357
pubmed.ncbi.nlm.nih.gov/18163420/