Migraine items
Rizatriptan 5mg | from £2.67 per tablet
Rizatriptan 10mg | from £3.17 per tablet
Rizatriptan oro-disperable (Melt) 10mg | from £7.50 per tablet
Key Features
Rizatriptan should be used with over the counter pain relief, such as: paracetamol, aspirin or ibuprofen – please speak to a pharmacist about your options
Rizatriptan is available in two forms: a tablet that can be swallowed whole or as an oral lyophilisate that melts in the mouth
Rizatriptan is an effective migraine treatment.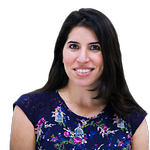 Sumatriptan 50mg | from £2.67 per tablet
Sumatriptan 100mg | from £3.17 per tablet
Key Features
Fast and effective treatment for migraine
We recommend taking this treatment with over the counter pain relief, such as: paracetamol, aspirin or ibuprofen – please discuss your options with a pharmacist. 
Sumatriptan should be used as soon as the headache phase of your migraine begins.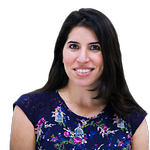 What other treatments might help me?
Available from your LloydsPharmacy...
The following treatments should be taken together with your migraine treatment for maximum  relief, but before you use them, please speak to the pharmacist to check they are suitable for you.
Pain Relief
Paracetamol 500mg 2 tablets up to four times daily
Aspirin 300 - 900mg up to 4 times daily, or Ibuprofen 400mg up to 4 times daily

Anti - sickness
Taking an anti-sickness medication will help you feel better, and can also help your migraine treatment to work faster.
Buccastem M 3mg up to twice daily - these tablets are designed to work by placing them under your lip. As you don't have to swallow them, they are particularly good if vomiting is one of your migraine symptoms

Available from your doctor...
The following pain relief and anti-sickness medications are only available on prescription. Please speak to your doctor to see if they are suitable for you.
Anti - sickness
Metoclopramide 10mg up to three times daily

Combination pain relief and anti-sickness
The following treatments are soluble, which means they are likely to work faster.
Migramax (aspirin 900mg plus metoclopramide 10mg)
Paramax (paracetamol 500mg plus metoclopramide 5mg)