Key Features
Free antibiotic treatment if you test positive, when clinically appropriate
Private and convenient
No need to see a doctor face to face
Chlamydia is a very common STI and it can usually be easily treated.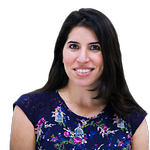 Key Information
Infections tested for

Genital chlamydia only.

This test does not look for chlamydia infection in your throat or rectum, or for any other infection.

Window period

This test kit is unlikely to pick up signs of chlamydia if you caught it within the last two weeks.

How long do I have to wait for my results?

Your chlamydia test results will normally be ready within three working days of your sample arriving at our partner laboratory. You will receive a text and an email when your result is ready.

When should I not take this test?

If you are unsure whether you need a test, you can take our free STI assessment here to ascertain your level of risk. 

However, if you are experiencing any severe symptoms such as severe pain, redness or swelling in the testicles or pain in the lower abdomen then you should NOT use this service and go straight to your local sexual health clinic or see a doctor, as these symptoms require urgent assessment and treatment.

How do I access my test results?

Your test results will be uploaded to your Patient Record.

Confidentiality

Your test results will be completely confidential. We will not inform your GP or anyone else of your result or that you have used our service unless you specifically ask us to.
About Chlamydia
Chlamydia is an STI caused by the bacteria chlamydia trachomatis. Symptoms of chlamydia generally include pain or a burning sensation when urinating, although in many cases chlamydia shows no symptoms at all. In fact, around 50% of men and 70-80% of women do not experience any symptoms, meaning it can go often unnoticed and be spread by accident. Left untreated, it can cause serious health issues including infertility.
Chlamydia is contracted by having unprotected sex and can be passed through vaginal, anal or oral sex. Skin-on-skin genital contact can also transfer the infection, even if there is no penetration, as it can be passed through sexual fluids. The use of unclean sex toys can also transfer chlamydia.