Prilocaine and lidocaine 5g | from £11.00 per tube
Key Features
Easily applied
Reliable and widely used anaesthetic
Effective within 30 minutes
EMLA Anaesthetic Cream is a good choice of treatment for many men.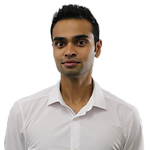 Key Information
| | |
| --- | --- |
| The medicine | EMLA cream 5% (prilocaine and lidocaine) |
| Premature Ejaculation (PE) | This is a condition where a man ejaculates with little sexual stimulation, very soon after, or even before, penetrating his partner. This can cause distress for the man and his partner. PE is usually medically defined as ejaculation in less than two minutes and being out of the man's control. If it suits a couple to have a short ejaculation period, then this is not defined as PE and does not need treatment. |
| Causes of PE | There are various causes, the most common being a simple inability to control ejaculation. In some men, medical problems such as prostate problems, diabetes or hardening of the arteries can result in PE. Relationship worries or anxiety can also cause PE to develop. In young men, PE often improves as sexual experience increases. |
| Using EMLA | EMLA cream should be applied approximately 30 minutes before sex. Wipe off any excess cream before intercourse. Exact instructions are given when you make a purchase. |
| How it works | EMLA cream is a local anaesthetic that reduces sensitivity at the tip of the penis when it is applied. |
| Effectiveness | EMLA cream has been shown in some studies to significantly increase time between gaining an erection and ejaculation. |
| Side effects | EMLA cream can cause redness, slight swelling, tingling or turn the skin pale where it is used. Rarely, it can cause mild burning or itching. For a full list of side effects please read the manufacturer's product information leaflet that accompanies your medicine. |
| Who can use it | Men over the age of 18 can purchase this product from us. However, men with G6PD deficiency or certain blood disorders (such as methaemoglobinaemia) should not use this medication. This treatment should also be avoided by those with an open wound on their penis, as EMLA can cause irritation. |
Using EMLA
How quickly does EMLA Cream take effect?
EMLA Cream should be applied to the penis around 15-30 minutes before sex, allowing it to numb the nerve endings. Wipe off any excess cream before intercourse . How long it is effective will vary depending upon where it is applied, as well as other sensory factors during the sexual encounter.
EMLA Cream is oil based so it can weaken latex condoms, increasing the risk of them splitting. It is therefore even more important that suitable precautions are taken to avoid pregnancy or STI transmission. You might want to invest in polyurethane condoms, which will not be weakened by EMLA.
Does EMLA Cream treat the underlying causes of premature ejaculation?
No. EMLA Cream is just a local anaesthetic, and numbs the sensitivity of nerves in the penis, delaying ejaculation. It is not intended to cure the condition itself. Combining the behavioural techniques we advise may help to provide a longer term solution although this may take some time.
Alternative Treatments