Dapoxetine 30mg | from £7.92 per tablet
Key Features
Easy and discreet to take
Can help men last up to three times longer
Priligy is an option for men with premature ejaculation and can be taken with or without food.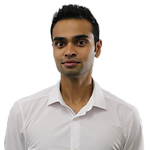 Key Information
| | |
| --- | --- |
| The medicine | Priligy (dapoxetine) 30mg |
| Premature Ejaculation (PE) | PE is a condition where a man ejaculates too quickly during sex, causing distress to himself or his partner. PE is usually defined as sex lasting less than two minutes before the man orgasms. If it suits a couple to have a short ejaculation period, then this is not PE and does not need treatment. |
| Causes of PE | There are various causes for PE, the most common being a simple inability to control ejaculation. In some men, medical problems such as prostate problems or hypothyroidism can result in PE. Relationship worries or anxiety can also cause PE to develop. In young men, PE often improves as sexual experience increases. |
| Taking Priligy | One tablet should be taken one hour before sex. It can be taken with or without food. You should not take alcohol when you use Priligy. Never take more than one tablet within a 24 hour period. Priligy is only licensed in men between the ages of 18 and 64 who have had PE for at least six months. |
| How it works | Priligy affects actions of chemicals in the brain that encourage ejaculation. It works best during the one to three hours after it is taken but can sometimes retain its effects for up to 12 hours. |
| Effectiveness | The majority of men will experience an increase in the time between getting an erection and ejaculation. Priligy works in around 8 out of 10 men. These men should notice a doubling or tripling of the time their erection lasts before ejaculation. Priligy is not a cure and will only work when you take it. |
| Side effects | The most common side effects are nausea, dizziness, headache, fainting and diarrhoea. A full list of side effects will come with your medication or you can click here to read the manufacturers advice. If you feel dizzy or faint after taking Priligy then you should not drive, operate heavy machinery or undertake hazardous activities. |
| Who can take it | Priligy is only advised for men who ejaculate in less than two minutes of penetration. It should not be taken by men who have heart disease, those who have a tendency to faint or in those who take certain medicines (your doctor will be aware of which medicines this applies to). This is because more serious side effects can occur. |
About Priligy (dapoxetine)
How quickly does Priligy take effect?
Priligy should be taken an hour before you plan on having sex. It can then last up to three hours, or in some cases longer.
Does Priligy treat the underlying causes of premature ejaculation?
No. Due to the complex nature of why premature ejaculation happens, Priligy is unable to treat the underlying causes of PE. Priligy is designed to delay the nerve reactions which cause ejaculation, but it will not cure premature ejaculation. However you may find that increased sexual performance improves your personal confidence and helps you to last longer in the future.
Alternative Treatments