Orlistat | from £0.60 per tablet
Key Features
Reduces about 1/4 of the fat absorbed during food digestion
Oral tablet containing orlistat, taken three times a day
Should be combined with dietary and lifestyle changes to achieve weight loss
Xenical should only be used as part of a weight management programme.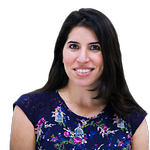 Key Information
| | |
| --- | --- |
| The medicine | Orlistat 120mg |
| How to take it | Take one capsule with water three times a day immediately before, during, or up to an hour after each main meal (breakfast, lunch and dinner). |
| Ordering Xenical | Simply fill in the weight loss questionnaire and make a payment each time you need to re-order. For first time orders, Xenical is available for collection only from one of our 1,900 pharmacies. Subsequent orders of Xenical are available for both collection or delivery.    |
Taking Xenical
Xenical is an oral medicine taken three times a day (with breakfast, and dinner). It is designed to reduce the amount of fat your body absorbs during digestion by about a third.
Xenical is designed for people who are medically obese. We can prescribe it to those with a body mass index (BMI) of 28 or more.
How quickly does Xenical take effect?
Xenical should be taken three times a day, usually over a 12-week course, during which you should aim to lose 5% of your body weight. However, the speed and quality of its effectiveness dependent upon aspects of your lifestyle, such as exercise, calorie intake, food quality and smoking/alcohol consumption.
Does Xenical treat the underlying causes of obesity?
No. While Xenical does help reduce the amount of fat your body absorbs, it is only effective if you make additional lifestyle changes. This might include having a healthier diet and reducing your calorie and fat consumption, doing more exercise and not smoking or drinking. The results are also dependent on your personal determination and commitment to weight loss.
Alternative Treatments
Alli is another weight loss medicine that is half the strength of Xenical.  Alli is available without a prescription from our LloydsPharmacy stores.
Other Treatments
There are many different weight loss treatments on the market, including everything from supplement dietary pills to surgical options. Arguably, the most beneficial method of weight loss is reducing the amount of fatty and unhealthy foods in your diet, while at the same time increasing the amount of exercise you do.