What does Benzoyl Peroxide do?
Reviewed by our clinical team
If you have acne, you'll know there are many different treatments out there. You might have tried over the counter treatments and face washes to get rid of your acne. If these haven't worked for you in the past, you might be considering a prescription treatment, like Benzoyl Peroxide. In this article we'll look at Benzoyl Peroxide in detail. How it works, how to apply and any side effects you should be aware of. 
What is Benzoyl Peroxide?
Benzoyl Peroxide is an antiseptic treatment for mild to moderate acne. Usually available as a gel or cream, it's more commonly known as the brand Acnecide. When applied to your skin, the gel works to reduce how much oil the skin produces. Benzoyl Peroxide attacks the germs known as Cutibacterium acnes which are one of the main causes of acne. It also helps to unblock pores and remove dead skin cells which can lead to acne. 
Is Benzoyl Peroxide good for acne?
Benzoyl Peroxide can be used on different types of acne, however your GP or pharmacist will be able to tell you if it's suitable for you. 
Cystic acne
Cystic acne causes large pus-filled spots which can burst and cause scarring. A more severe type of acne, cystic acne can be difficult to treat and usually requires a combination of antibiotics and topical solutions. Your doctor may prescribe Benzoyl Peroxide alongside an antibiotic tablet. 
Blackheads and whiteheads
Whiteheads are white or flesh-coloured bumps on the skin, when you squeeze them nothing comes out. Blackheads are whiteheads which have been exposed to the air which makes them change colour. Both form when the follicle becomes blocked with oil or dead skin cells. Benzoyl Peroxide works to break down blackheads and whiteheads by unblocking the pores and clearing shedding dead cells. 
Acne scars
Benzoyl Peroxide isn't recommended to treat acne scars. If your skin has a mixture of scars and acne you can still apply Benzoyl Peroxide to your face, chest or back. Find out how you can prevent and treat acne scars in our guide.  
Scars and pigmentation could result in permanent changes to the skin - if you have these then to speak to your GP. 
How to use Benzoyl Peroxide
You can use Benzoyl Peroxide on your face, chest and back. Make sure to read the patient information leaflet included in the packaging before applying the gel. 
Follow these simple steps when using Benzoyl Peroxide: 
Wash your hands. 
Wash the affected areas with a mild cleanser and water.
Gently pat your skin dry.
Apply a thin layer of the gel once or twice a day on the affected areas. 
Wash your hands again. 
Your doctor will tell you how much gel to use and when you should apply it. 
How long should I leave Benzoyl Peroxide on my face?
If you apply Benzoyl Peroxide before you go to bed you can leave it on your face all night. When you wake up you can wash your face and apply the gel again, but only if you're using it twice a day. 
How often can I use Benzoyl Peroxide?
Generally Benzoyl Peroxide is applied twice a day, morning and night. If you have sensitive skin or notice any drying or peeling when using the product only apply the gel once a day before you go to bed. You may even want to use the gel once every two days to allow your skin to adjust. 
Side effects of Benzoyl Peroxide
As with any acne medication, Benzoyl Peroxide can cause side effects. The main one is skin irritation, which can include:
A mild burning sensation
Dryness
Redness
Peeling
Itching
Pain and stinging 
If you have any side effects speak to your doctor, you can also use the gel less often to allow your skin to get used to the treatment. 
Benzoyl Peroxide also makes your skin more sensitive to sunlight. You should try to avoid strong sunlight, sunbeds and sun lamps when using the gel and use oil-free factor 50 sunscreen. Find out how to look after your skin in the sun here. 
Can Benzoyl Peroxide make acne worse?
Your skin may become irritated during the first few weeks of using Benzoyl Peroxide. You can help your skin adjust by changing how often you apply. You could try once a day or once every two days. 
Your acne may get worse before it improves. Speak to your doctor if your acne hasn't got better after 4 weeks of using the gel. 
Some people may not be able to use Benzoyl Peroxide, tell your doctor if you:
Had an allergic reaction to Benzoyl Peroxide
Have very sensitive skin
Have damaged skin where you need to use it
Have nodules or cystic acne
Are pregnant or breastfeeding
Are taking any other medication
Does Benzoyl Peroxide bleach skin?
Benzoyl Peroxide doesn't bleach your skin. However it can bleach your hair, clothes , towels and bedding. When using it you'll want to take extra care to avoid getting in on your hair and textiles. Make sure to wash your hands after you've used the gel. 
How long does Benzoyl Peroxide take to work?
Sometimes it can take up to 4 weeks for Benzoyl Peroxide to work. It's important you keep using the treatment and keep an eye on your skin. It can take 4-6 months for you to see an improvement in your skin. 
Benzoyl Peroxide vs other acne treatments
The right acne treatment for you depends on the type of acne you have. Benzoyl Peroxide is an option if your acne is mild or moderate. Here at Online Doctor we have a range of treatments that can help calm your skin. 
Adapalene gel
Adapalene gel can be used on your face, chest or back to reduce blackheads as well as the soreness and irritation acne can cause.
Azelaic acid
Azelaic acid is used on mild to moderate acne. This treatment is suitable for people with sensitive skin. It works to reduce redness and inflammation caused by acne. 
Duac gel
Duac gel gets rid of acne by reducing the number of whiteheads and blackheads you have. Applied every evening before bed, the gel cleanses the skin of acne-causing bacteria. It combines Benzoyl Peroxide and a topical antibiotic. 
Your GP or one of our Online Doctor clinicians will ask you some questions and take a look at your skin via photos or in person to determine the right acne treatment for you.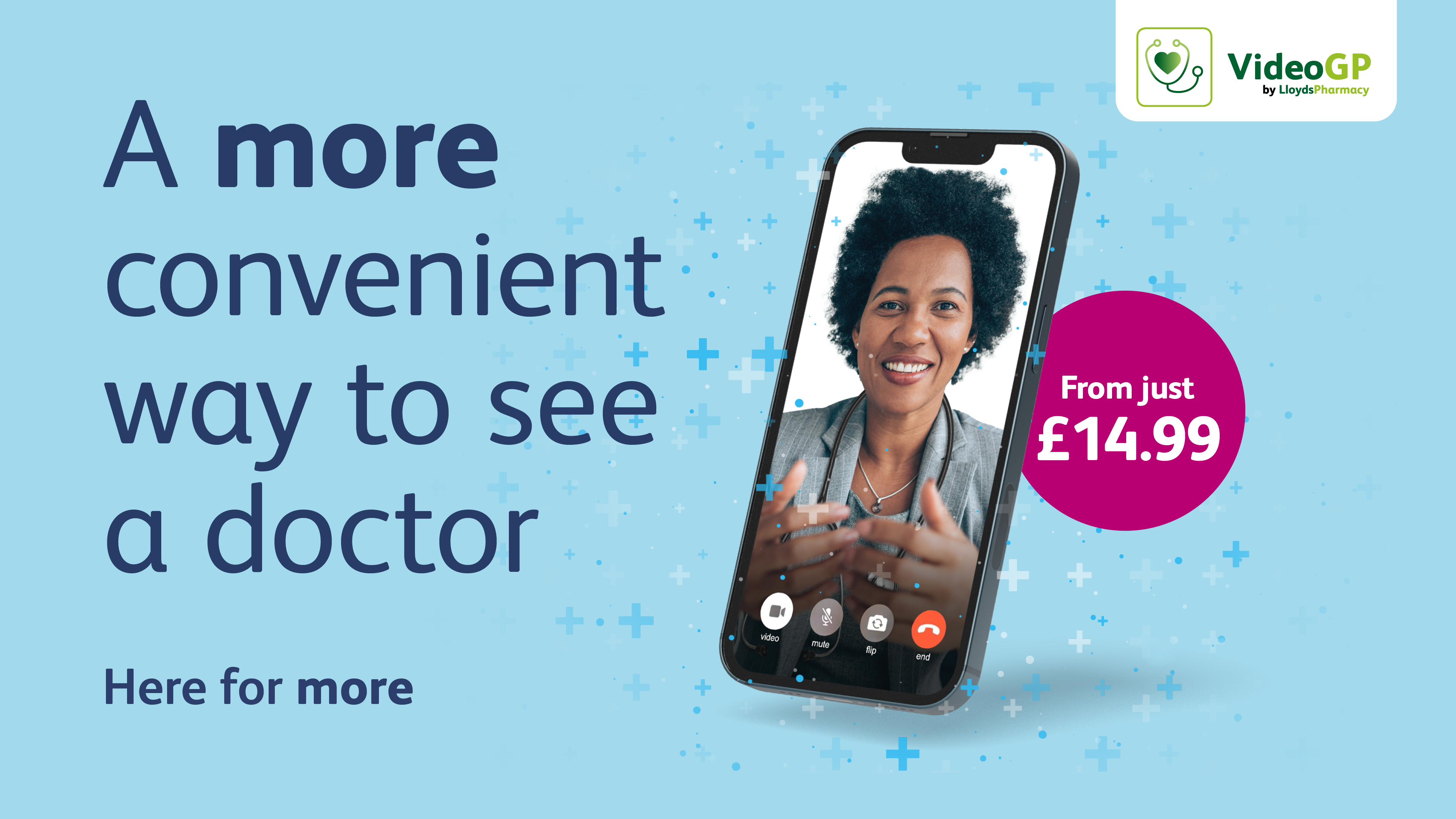 ​​​​​​​
References
https://111.wales.nhs.uk/acne/ 
https://www.nhs.uk/medicines/benzoyl-peroxide/ 
https://www.nhs.uk/medicines/benzoyl-peroxide/how-and-when-to-use-benzoyl-peroxide/ 
https://www.medicines.org.uk/emc/files/pil.2225.pdf