How to use our acne service
Acne is a condition that will affect most of us at some point in our lives, not just teenagers. We recognise that acne can impact self-esteem, which can in turn affect our social interactions, school or working life.
In February 2020 we launched our new and improved acne service, aiming to tailor acne treatment to individual patients, taking into account their preferences and medical history.
We offer are offering an expansive service, with lots of different treatment options. Our acne treatments include topical gels (such as Acnecide or Epiduo) alone, and antibiotics or the combined contraceptive pill used alongside these topical solutions.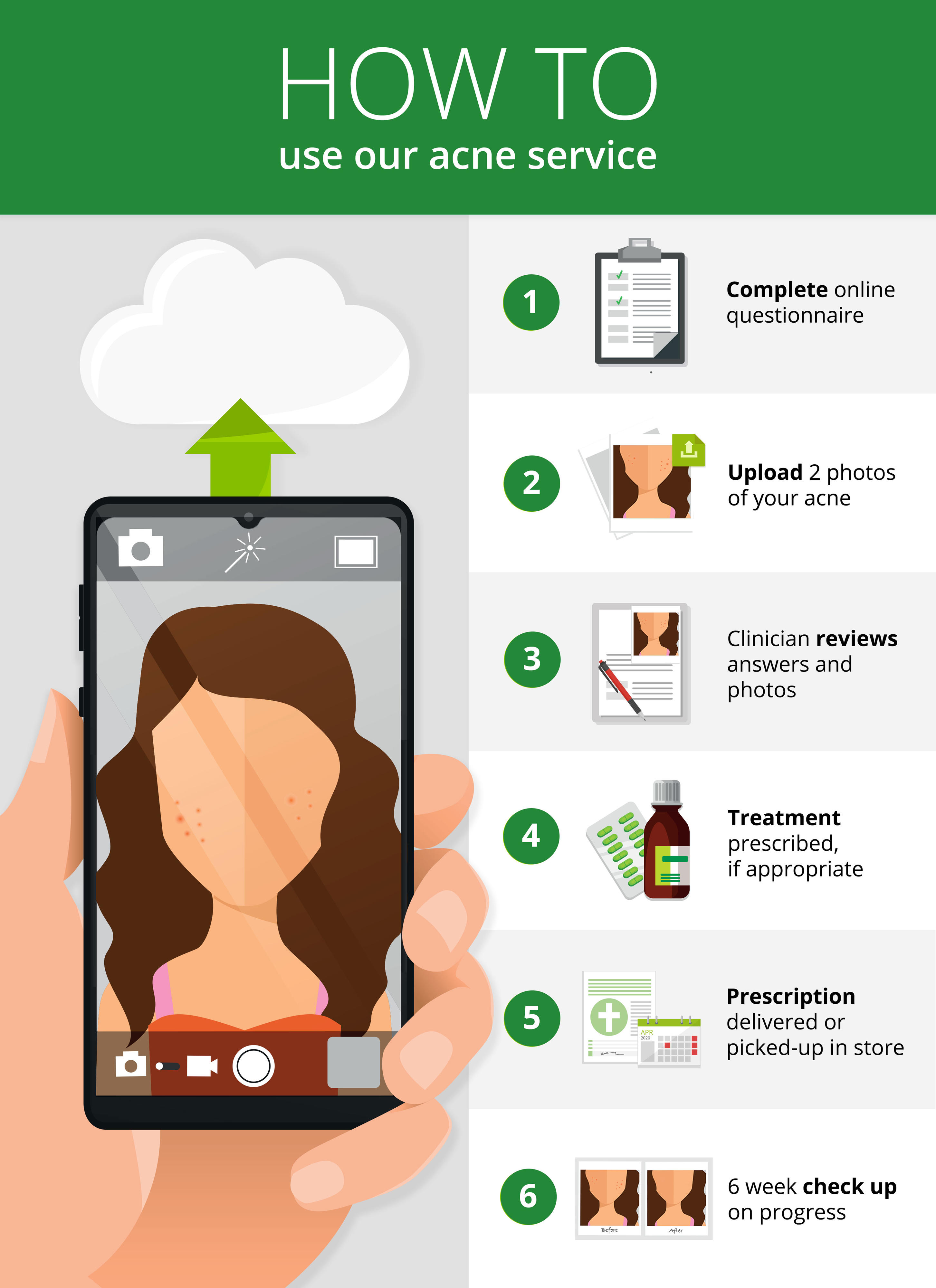 The service is easy to use. Patients fill out an online questionnaire and upload photos of their acne. These are then reviewed by our clinicians, and if suitable, one of 18 treatment options are chosen, depending on patient preference, medical history and the severity of their acne. 
If the clinician deems it appropriate, patients will be prescribed a treatment, which can be collected in-store or delivered discreetly to your door.
After six weeks, patients will be invited to fill in a follow-up questionnaire and upload photos of their acne again, to assess the progress of the treatment. 
Find out more about our acne service and the treatments we offer.