Key Features
Receive a free doctor's assessment
Doctors will aim to review your form within one hour
Appropriate treatments will be prescribed immediately
Perfect if you're not sure about your options.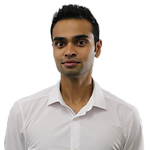 About Premature Ejaculation
What counts as premature ejaculation is very much down to the individual and their partner. The definition is ultimately personal, based upon your sexual preferences. Medically speaking, premature ejaculation tends to refer to ejaculation occurring no more than 60-90 seconds after penetration.
However, it is important to bear in mind that if you orgasm quickly during sex but you and your partner feel satisfied and happy, there is not always a need to seek treatment. An NHS study of 500 couples concluded that the average duration of penetrative sex before ejaculation was 5.5 minutes.
The treatment options available are fairly universal, although there are some medical conditions which can restrict their use. Psychological or 'self-control treatments' are the most effective long-term treatments for premature ejaculation.
How Premature Ejaculation treatments work
Premature ejaculation (PE) treatments work by inhibiting your body's impulse to orgasm. They vary in method - you might be prescribed an anaesthetic cream to numb the penis, a prescription tablet to delay ejaculation impulses in the brain, or find that counselling helps to root out psychological causes. The ultimate goal is the same: to help you to last longer during sex, and to soothe feelings of embarrassment or dissatisfaction associated with the condition.
Our Products
We offer two effective medicines for the treatment of premature ejaculation: