Tadalafil 2.5mg | from £2.61 per tablet
Tadalafil 5mg | from £2.61 per tablet
Key Features
One pill taken every 24 hours
Takes effect within the first 3-5 days of use
Allows for spontaneous sex that isn't scheduled around your medication
Cialis Daily is a great option for men who have sex 3 times a week or more.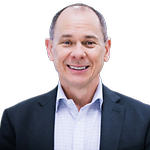 Key Information
| | |
| --- | --- |
| The medicine | Cialis Daily (tadalafil) |
| How it works | The active ingredient in Cialis (tadalafil) relaxes the blood vessels in your penis and helps to increase blood flow into the erectile tissue. Cialis Daily does not affect your sexual desire, but will improve your erection if you are sexually aroused. |
| Effectiveness | The majority of men will notice a firmer and longer lasting erection. If you find that the treatment does not work, ask our doctors whether it would be appropriate to increase the dose or to try a different medicine. |
| Side effects | Uncommon, but can include nausea, vomiting, diarrhoea and an allergic rash. Can also cause facial flushing, headache and, rarely, back-pain. Side effects from Cialis Daily tend to be weaker than any experienced when using on-demand high dose Cialis medication. |
| Nitrates & Cialis Daily | Our doctors will not be able to prescribe Cialis Daily if you are taking nicorandil or nitrates, such as GTN spray or rectogesic ointment, or isosorbide mononitrate tablets to treat angina, as these can cause a fatal reaction. |
| Alpha-blockers & Cialis Daily | Our doctors will not be able to prescribe Cialis Daily if you are taking alpha-blockers, for example tamsulosin or doxasosin. |
About Cialis Daily
Cialis Daily provides men with a low daily dose of tadalafil, as opposed to on-demand Cialis where a higher dose is taken as a one-off measure before sex. By maintaining a regular level of tadalafil in the body, Cialis Daily can help men to obtain erections whenever they feel aroused at any point of the day; it introduces treatment into your daily routine so that sex does not have to be scheduled around taking medication.

Cialis Daily is recommended for men who have sex at least 2-3 times a week, and who have already used on-demand higher dose Cialis with varying success.
Taking Cialis Daily
Take one tablet each day at roughly the same time. Cialis Daily should start taking effect within the first 3-5 days of use. Unlike on-demand higher dose Cialis treatments, Cialis Daily works to help produce erections sufficient for sex whenever you are aroused at any point of the day; you can enjoy spontaneous sex that is not planned around your medication.

If you miss a pill, take it when you remember, but never take more than one tablet within a 24 hour period. Avoid taking Cialis Daily with more than one or two units of alcohol as alcohol can limit its effectiveness. Cialis Daily can be taken with or without meals.
Alternative Treatments
If Cialis Daily does not work for you after four weeks of use, contact us so we can adjust your dosage.

If you do not tend to have sex more than twice a week, on-demand erectile medication might be more suitable for you. On-demand medications include higher-dose Cialis, Viagra and Levitra, which can all be ordered direct from this website. If you would like our doctors to prescribe these, please fill in our free erectile dysfunction treatment assessment.

Erectile dysfunction can be a sign of an underlying medical condition such as diabetes, high blood pressure, high cholesterol and hormonal conditions. It is important that you see your GP for tests for these conditions as they increase your risk of heart disease or stroke. 
Some men find counselling helpful as a means of exploring psychological causes for ED. If you wish to try counselling then some sexual health clinics (also known as GUM clinics) offer this service.