Aciclovir 400mg | from £1.33 per tablet
We offer a double course of Aciclovir so that you can use one course to treat a current outbreak, and keep another for future use. | from £0.83 per tablet
Key Features
Easy and discreet to take
Effective in decreasing the severity and duration of an outbreak
No need to see a doctor face to face
Aciclovir works best if you take it at the first sign of symptoms.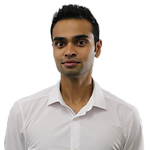 Key Information
The medicine

Aciclovir 400mg, an oral antiviral tablet.

Taking this medicine

You should take one tablet three times a day for a total of five days.

Effectiveness

If taken within five days of the start of an outbreak, Aciclovir should shorten your outbreak by one to two days and make the symptoms less severe. It might even prevent the outbreak if taken early enough. 

Suitability

This medication is for acute outbreaks of genital herpes ONLY.


Who can use this service?

Use this confidential service if you have previously been diagnosed with genital herpes and want to purchase treatment from a trusted source without having to see a doctor face to face. The oral treatment available from this service (Aciclovir) lessens the duration and severity of a herpes outbreak.

If you haven't been diagnosed previously and think you may have herpes, use our photo assessment service.

Inhibitors

Neither alcohol nor food should inhibit the effectiveness of aciclovir. If you are using other medications, check your suitability with a doctor.
How to treat herpes
Aciclovir tablets are one of the most popular antiviral medications available for treating herpes.

How does herpes treatment work?
Aciclovir works to prevent the herpes virus from multiplying, which reduces the severity of the infection.
Herpes and pregnancy
If you have herpes and are pregnant, consult your GP. Don't take any treatment without first seeking medical advice due to potential complications for you and your baby.
Herpes treatment duration
The duration of herpes treatment will depend on the frequency and severity of your outbreaks.

Aciclovir may be prescribed as a form of episodic treatment as an when outbreaks occur. If you have six or fewer outbreaks a year, you will most likely be prescribed this form of herpes treatment. This herpes treatment course usually lasts for five days.

Aciclovir can also be prescribed as a form of suppressive treatment, taken every day to reduce or even stop recurrences. A break from medication to re-assess your herpes is recommended every 6-12 months. 
Alternative treatments for herpes
A local anaesthetic gel like Instillagel can be used alongside Aciclovir to help reduce painful herpes outbreaks.

If you experience more than six outbreaks of genital herpes a year, consider taking herpes suppression therapy.

Alternatives to Aciclovir include Valacyclovir and Famciclovir, but we do not currently offer these through this service.