Finasteride 1mg | from £8.75 per week
Key Features
Effective in 9 out of 10 men
One tablet taken once a day
Prevents hair loss and can promote regrowth for men with mild to moderate hair loss
9 out of 10 men with mild to moderate hair loss can see positive results.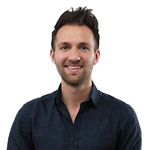 Key Information
The medicine

Propecia is a prescription-only medicine. It's not available on the NHS so you'll need a private prescription. It is only suitable for men and should never be taken by women.

Taking Propecia

You take one tablet once a day, with or without food.

How it works

The treatment works by blocking the action of a hormone that affects hair growth in men.

How quickly it works

It can take 3-6 months for you to see the benefits of the medicine (up to 12 months for some men).

Effectiveness

9 out of 10 men find that there is an improvement – most men stop losing their hair, and some see regrowth. This effectiveness was shown in men aged 18-41 with mild to moderate hair loss.

The hair loss process usually resumes within six to twelve months if treatment is stopped.

Side effects

Side effects are uncommon and usually mild, but it can sometimes cause a rash, reduced sex drive, erection problems or tenderness on or around the nipples. Very rarely, sexual side effects can be permanent and remain after stopping the medication.
Propecia Effectiveness
Propecia's effectiveness often depends on the length of time it is taken for, but the evidence available suggests that up to 90% of men who use it see an improvement, while two thirds benefit from renewed hair growth. Even if you see no immediate effect after your first month of taking Propecia, it is highly recommended that you stick with it for a few months (as long as you suffer no adverse reactions). 
According to a photographic assessment conducted by an expert panel of dermatologists at Merck & Co., it takes at least three months to slow down hair loss, six months to grow new hair, and as long as 12 months to fully verify whether the treatment is effective for you. Over 90% of those taking Propecia assessed by the panel reported seeing desirable results.
Propecia Side Effects
Most men do not experience any side effects from Propecia. In rare cases, some men may experience the following:
a rash
tenderness around the nipples or testicles
decreased sex drive
problems gaining an erection or ejaculating
palpitations
depressed mood

For those men who do experience side effects, discontinuation of treatment should be sufficient to halt any unwanted symptoms. For more information on side effects, you should consult the Patient Information Leaflet that comes your medicine, or speak to your doctor.
Alternative Hair Loss Treatments
You can also order generic Propecia (finasteride) online through our service. This contains the same active ingredient and works in exactly the same way.
Alternatively, Regaine (minoxidil) is a lotion which you can buy online from LloydsPharmacy, or purchased in-store. Wigs and surgical options are also available.