Aciclovir 400mg | from £15.00 per month
Key Features
Easy and convenient to use
Suppresses outbreaks
Available as three-monthly courses which should be taken for a minimum of one year
A three month suppression treatment can work very well at reducing or eliminating outbreaks.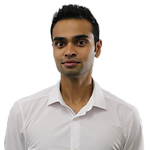 Key Information
| | |
| --- | --- |
| The medicine | Aciclovir 400mg, an oral antiviral tablet. |
| Effectiveness | If you have six or more outbreaks per year, then this treatment should result in fewer, less severe or even no outbreaks. |
| Suitability | This medication is for genital herpes suppression ONLY. |
| Who can use this service? | If you suffer six or more outbreaks a year, use this confidential service to purchase Aciclovir to take on a daily basis to help keep your herpes outbreaks under control. You can purchase three months' supply at a time from a trustworthy source and without the need for a face-to-face consultation with a doctor. |
Alternative Treatments
Valciclovir and Famciclovir are other medicines that can help control herpes outbreaks, but these are not available through this service.