Podophyllotoxin (Solution)
Podophyllotoxin (Cream)
Key Features
Specifically for soft genital warts, available as a solution or cream
Get it prescribed without having to see a doctor face to face
Burns away wart cells
Most patients find their warts disappear after a month.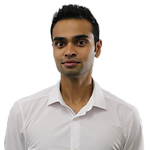 Key Information
| | |
| --- | --- |
| The medicine | Warticon is a solution or cream containing the active ingredient 'podophyllotoxin' which helps to treat genital warts. |
| What type of warts? | Suitable for warts that are soft and fleshy to the touch. |
| Number of warts | Suitable if your warts cover less than the size of a two pence piece in total. |
| Effectiveness | Most patients find their warts disappear after a month, but some patients need to apply the treatment for longer. |
| Likelihood of warts returning | Quite likely that the warts will reappear after treatment. |
| How long does one order last? | One bottle typically lasts one month. |
| Effect on condoms | Doesn't weaken latex condoms. |
| Licensing | Only licensed to treat genital warts. However, it is also used "off license" to treat anal warts. |
Using Warticon wart treatment
Apply Warticon twice a day for three consecutive days and then have a four day break. You can repeat this pattern for four weeks. Always follow the medical instructions that accompany your medicine.
How does Warticon work?
Warticon wart treatment burns away wart cells, getting rid of them individually rather than building up the body's immunity to them. Used only for soft genital warts, Warticon normally takes a little over a month for treatment to be completed.
Alternative Treatments
Aldara wart cream (containing imiquimod) is the only alternative treatment we offer through our website. It works for both soft and hard warts, as well as those around the anus.
Other stronger creams may contain the active ingredient trichloroacetic acid (TCA). This, however, can only be administered by a medical professional as it can cause physical damage and pain if incorrectly applied.
In some instances, having warts physically removed may be appropriate, either through excision, cryotherapy, electrosurgery or laser surgery.