Imiquimod
Key Features
Can treat hard and soft warts
Can be used for genital and external anal warts
Warts are less likely to return
Most patients find their warts disappear within 4 months.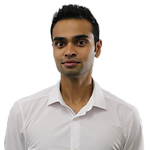 Key Information
| | |
| --- | --- |
| The medicine | Aldara wart treatment contains the active ingredient imiquimod. |
| Type of warts | This treatment is suitable for warts that are either soft and fleshy, or hard to the touch. |
| Number of warts | Suitable for any number of warts. |
| Effectiveness | Most patients find their warts disappear after four months, but some patients need to apply the cream for longer. |
| Likelihood of warts returning | It is unlikely that the warts will reappear after treatment. |
| How long does one order last? | One box of sachets typically lasts one month, so you'll need to reorder if you want to continue treatment. |
| Effect on condoms | May weaken latex condoms. |
| Licensing | Explicitly licensed for both genital and external anal warts. |
Using Aldara wart cream
Aldara cream comes in sachets. You should apply it three times a week for up to four months, and always follow the accompanying instructions.
How does Aldara wart cream work?
Aldara wart cream works by enhancing your body's immune system, which allows you to fight off the infection (HPV) which causes warts.
The treatment often take several weeks to complete, and can vary depending upon your body's ability to react to the cream. However, the warts usually do not return after the treatment is completed, provided you continue to use condoms when having sex.
Alternative Treatments
For people with genital warts which are soft to the touch, Warticon wart cream (containing podophyllotoxin) is an alternative treatment available from our website.
In some instances, having warts physically removed may be appropriate, either through laser surgery, excision, electrosurgery or cryotherapy.