Salbutamol sulphate 100mcg | from £12.48 per inhaler
Key Features
Fast-acting
Standard universal reliever
Best method of stopping an asthma attack
Ventolin should be used when your chest feels tight or your asthma is bothering you.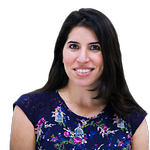 Key Information
| | |
| --- | --- |
| The medicine | Ventolin (salbutamol sulphate) |
| How quickly it works | Should start relieving your symptoms straight away. |
| How to take it | Take 1-2 puffs at a time as required. |
| Side effects | Can cause an increased heart rate, muscle cramps, tremor or shakes and headaches. |
About Ventolin
How quickly does Ventolin take effect?
Ventolin (salbutamol) should take effect immediately. Correct inhaler technique will give the best and speediest effect.
Does Ventolin treat the underlying causes of asthma?
No, but Ventolin should be effective in reducing your symptoms when you develop a flair up of asthma symptoms.