Key Features
Single injection
Offers protection for around 3 years
Combined hepatitis A and typhoid fever vaccine also available
Typhoid carriers can pass the disease on to other people without experiencing symptoms themselves.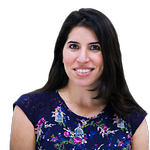 Key Information
| | |
| --- | --- |
| How the vaccine works | The vaccine for typhoid is administered in a single injection and lasts for around 3 years. It works by stimulating your immune system to fight the disease, without actually causing infection. |
| Side effects | Most patients experience no side effects from this vaccine. The most common response is a bit of redness or soreness at the injection site. In some cases, patients experience a headache, fever or muscle pain, however this is unusual. |
| Risk of severe allergic reaction | All LloydsPharmacy staff who provide this service are trained to manage anaphylaxis. Anaphylaxis is a severe allergic reaction to a vaccine. Symptoms of anaphylaxis can include fainting, shortness of breath, falling blood pressure and swelling of the face and neck. Anaphylaxis is extremely rare and typically happens within ten minutes of receiving the injection. |
| How do I receive the vaccination? | Part of the process of ordering this vaccine is selecting one of our LloydsPharmacy stores to have your injection at. We have over 900 participating pharmacies across the country. Once you have selected a store and your order has been approved, you can call up your chosen pharmacy and book an appointment. |
What is typhoid?
Typhoid is a bacterial infection caused by Salmonella Typhi that can lead to serious complications such as internal bleeding, and in some cases death, if it is not treated. Symptoms include fever, stomach pain, headache, and constipation or diarrhoea.

How is typhoid spread?

Typhoid is spread through the faeces - and in some cases, the urine - of an infected person. Most commonly, travellers catch typhoid by consuming food or water contaminated with infected faeces or urine. There is a particularly high risk associated with eating shellfish, as this can sometimes be contaminated by sewage.
Other Travel Vaccines
Free Vaccines Assessment
If you aren't sure what you need for your trip, you can click the link below and take our free assessment.