Key Features
1 booster vaccine between 12 and 24 months after the initial course of two injections
Can provide over 90% protection
Should be used in conjunction with other methods to avoid mosquito bites
As well as getting the booster vaccine, you should use DEET mosquito repellent, and sleep under a mosquito net.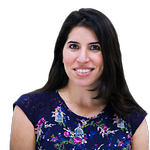 Key Information
| | |
| --- | --- |
| When to get the vaccine | If you are at continued risk of contracting Japanese Encephalitis, you should get a booster vaccine between 12 and 24 months after your initial vaccination. |
| Side effects | 1 in 4 people will experience headache, muscle aches and pain at the injection site. These side effects should only be short-lived. |
| Risk of severe allergic reaction | All LloydsPharmacy staff who provide this service are trained to manage anaphylaxis. Anaphylaxis is a severe allergic reaction to a vaccine. Symptoms of anaphylaxis can include fainting, shortness of breath, falling blood pressure and swelling of the face and neck. Anaphylaxis is extremely rare and typically happens within ten minutes of receiving the injection.                                          |
| How do I receive the vaccination? | When you place your order you will be able to choose your nearest vaccinating LloydsPharmacy. We'll supply the opening hours and contact details of your chosen pharmacy when you order. Once we've prescribed your vaccine, you will need to telephone your chosen pharmacy to book an appointment for your vaccination. |
What is Japanese encephalitis?
Japanese encephalitis is spread by mosquito bites and affects the central nervous system. Most people have only mild, short-lived symptoms such as fever and vomiting, but one in every 250 people will develop more serious problems. These can include seizures, muscle weakness, inability to speak, uncontrollable shaking and paralysis. This infection is rare in travellers.

There is currently no cure for Japanese encephalitis. It is fatal in 25-30% of people who show symptoms, and 30% of those who survive have permanent neurological problems.

The disease is confined to the Indian sub-continent, Southeast and East Asia, and the Pacific.
Other Travel Vaccines
Free Vaccines Assessment
If you aren't sure what you need for your trip, you can click the link below and take our free assessment.