Instillagel (lidocaine hydrochloride 5%) | from £24.99 per tube
Key Features
Reduces pain and irritation
Convenient and easy to use
Can be used alongside other herpes treatment
This gel is a good choice to ease the pain caused by herpes.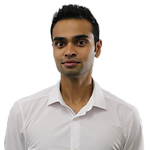 Key Information
| | |
| --- | --- |
| The medicine | Instillagel, a local anaesthetic gel. Contains lidocaine hydrochloride 5%. |
| Effectiveness | Works well to ease pain and irritation. Does not affect the duration or severity of an outbreak. |
| Suitability  | This medication is for genital herpes ONLY. |
| Who can use this service? | Use this confidential service if you have previously been diagnosed with genital herpes and want to purchase treatment from a trusted source without having to see a doctor face to face. The anaesthetic gel available from this service lessens the pain and irritation of a herpes outbreak. |
| Licensing | This medicine is not currently licensed for the treatment of herpes in the UK. However, this doesn't mean that it is unsafe as it has been widely used for this purpose. |
Alternative Treatments
You may benefit from using Aciclovir oral antiviral tablets in combination with Instillagel.
If you have six or more genital herpes outbreaks a year, your doctor may also recommend herpes suppression therapy, available from this website.
Alternative medicines used for controlling herpes inlude Famciclovir and Valciclovir but these are not available through this service.