Key Features
Effective treatment for psoriasis
Contains vitamin D
Steroid-free
You should see an improvement within a week when used in combination with emollients and other measures.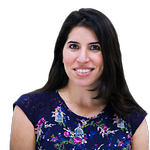 Key Information
The medicine

Dovonex is a Vitamin D based ointment. It is similar to the psoriasis treatment Dovobet, but does not contains steroids.

How to use it

Dovonex should be used once or twice a day, only on the affected areas of skin. It can be used as a long-term treatment to control psoriasis and you should use the lowest dose that suits you. If there is no benefit after eight weeks, an alternative treatment should be sought. You should not use more than 100g of Dovonex a week. As a guide, one 30g tube should last for approximately two months treating a patch of psoriasis on an averaged size elbow.


Do not use Dovonex on your face or genitals. Wash your hands after applying Dovonex to minimise spread to other areas on the body. Once your psoriasis has improved, you can stop using it.

Side effects

One in four patients will have mild side effects. These include mild burning or irritation of the skin. Sometimes a rash or worsening of your skin can occur; please stop using Dovonex if this happens.

Who should not use Dovonex

If you are known to have a disorder of your calcium metabolism or if you have severe liver or kidney disease you should not use Dovonex. You must not use it if you are pregnant.

Psoriasis skin care

Using an emollient (unperfumed moisturiser) every day will help reduce the scale and roughness of patches of psoriasis. In mild psoriasis this may be enough to treat it. You should also stop using soap and use a soap substitute instead, such as aqueous cream, to help soften the skin.
Using Dovonex
Dovonex ointment is a treatment for psoriasis which should be applied to the affected area once or twice a day. It reduces the speed at which skin cells grow, thereby managing the condition. The lowest effective dose should be used, and each tube of ointment should last for approximately two months.

How quickly does Dovonex take effect?

Effective results should be seen within a week of use. However, if it is not effective within 8 weeks, you should seek an alternative treatment.

Does Dovonex treat the underlying causes of psoriasis?

No. Unfortunately, psoriasis cannot be cured. However, Dovonex is used as an effective, long-term treatment for people with psoriasis, and can manage the condition well if applied as instructed.
Alternative Treatments
Coal tar preparations, intermittent steroids, dithranol, tazarotene and tablet therapy (in very severe cases) are all alternative treatments. Dovonex is, however, usually the first line recommended treatment for plaque psoriasis.

We offer two other psoriasis treatments through our online service - Betnovate ointment and Betnovate RD ointment. These are steroid based preparations and should only be used short-term.
Delivery & Collection
Next-Day Delivery
Requires a signature – but it doesn't have to be you signing
Costs £4.95

Orders placed before 4pm Monday to Thursday: delivered by DPD the next working day.
Orders placed between 4pm Thursday and 4pm Friday: delivered by Royal Mail Tracked 24® on Saturday. 
Orders placed after 4pm Friday or on weekends: delivered by DPD within 2 working days. 
Click here for more information 

FREE Standard Delivery 
Delivered by Royal Mail
Arrive within 3-5 working days (Saturdays included)
Require a signature – but it doesn't have to be you signing 

Click here for more information 

Same-Day Collection 
Collect in Pharmacy the same day for free
No signature is required

Collect your medicine from over 1,800 LloydsPharmacy stores. Orders placed before 4pm Monday to Friday can be collected the same day.