Eczema Creams & Ointments
Key Features
A mild steroid 
You should see an improvement within a few days
The ointment should be applied to dry skin, and the cream to moist skin
Ointments are the best option if you have really dry skin.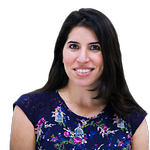 Key Features
A moderate steroid
Should improve eczema within a few days
Use for one or two weeks at a time
Ointment is best applied to dry skin, and cream to moist skin.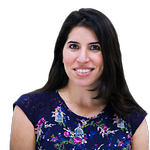 About Eczema
Eczema (or dermatitis) is a very common skin problem, affecting 1 in 5 children and 1 in 12 adults in the UK. The condition causes inflammation and irritation, typically leading to dry, red and itchy skin.

There are many different types of eczema, the most common of which is atopic eczema (otherwise known as atopic dermatitis). While research has indicated that the condition is genetically determined, it is often environmental triggers that cause flare-ups.
Our Products
Delivery & Collection
Same Day Collection
It's easy to pick up your medicine from over 1,800 LloydsPharmacy stores and, if you place your order before 5pm Monday to Friday, you can collect it the same day.
Our collection service is:
free
quicker than mail-order delivery, and
no one has to wait in to sign for your order.

We'll tell you the opening hours and contact details of your chosen pharmacy when you order.
We suggest that you phone the pharmacy before you go to make sure your medicine is ready for you. This is especially important on weekends.
Next-Day Delivery
Requires a signature – but it doesn't have to be you signing
Costs £4.95

Orders placed before 4pm Monday to Thursday: delivered by DPD the next working day.
Orders placed between 4pm Thursday and 4pm Friday: delivered by Royal Mail Tracked 24® on Saturday. 
Orders placed after 4pm Friday or on weekends: delivered by DPD within 2 working days. 
Important information about DPD:
DPD will contact you directly by text and email to let you know when to expect your parcel and to give you the option of changing your delivery instructions. Before choosing an alternative delivery method, please make sure that your medicines won't fall into the wrong hands. It is your responsibility to ensure that your medicines reach you if someone else takes delivery for you.