Can prevent cervical cancer
Get vaccinated at your local LloydsPharmacy 
No serious side effects
In some cases, Cervarix can protect against cancer in women who are already sexually active.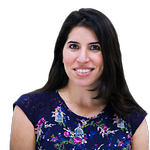 Key Information
The medicine

Cervarix, a course of three vaccines against HPV 16 and 18.

Cost of the service

Regardless of whether you choose Cervarix or Gardasil, the total cost of the three injections is the same (£399).

How long it lasts

Research is ongoing to see how long the effects of each vaccine last. There is currently no indication for having a booster with either HPV vaccine.

Most common side effects

Most patients experience no side effects from receiving Cervarix or Gardasil. In rare cases, you may experience pain, redness or swelling at the injection site, headache, sore muscles, itching, rash, upset stomach, nausea, vomiting, diarrhoea, abdominal pain or, more rarely, dizziness.


Any side effects should not last more than 2-3 days.

Risk of severe allergic reaction (anaphylaxis)

Anaphylaxis occurs when a patient has a severe allergic reaction to a vaccine they are given. Symptoms of anaphylaxis can include fainting, shortness of breath, falling blood pressure and swelling of the face and neck. Anaphylaxis is extremely rare and typically happens within 10 minutes of a patient receiving the injection.


All LloydsPharmacy staff providing this vaccination service are fully trained in managing anaphylaxis.

Selecting a participating store

You will need to select the participating LloydsPharmacy store where you want to receive the injection itself. When you have ordered and paid for the vaccine online, telephone the pharmacy to arrange an appointment for your first injection.
About Cervarix Injections
How does Cervarix work?
Cervarix provides immunisation against two types of human papillomavirus, which are usually transmitted during sex. These viruses can cause cervical cancer by disrupting the normal functioning of cells in the cervix.
How can I get the injections?
1. Complete our online questionnaire. In this short form you will be asked which vaccine you prefer, Cervarix or Gardasil. Click here for information on the difference between these two vaccines.
2. Then select which one of our participating LloydsPharmacy stores you would like to be vaccinated in. Log in or register to make the payment online.

3. One of our doctors will look at your responses to check you are suitable to receive the vaccine you require.

4. Telephone your selected pharmacy to book your appointment. You will need to visit two more times to receive your second and third vaccinations.
Alternative Products
Gardasil is another course of three injections which provides immunisation against HPV and therefore can greatly reduce your chances of getting cervical cancer.
Unlike Cervarix, Gardasil also offers protection against genital warts.
Click here for information on the difference between these two vaccines.