Gardasil
Up to 90% protection against genital warts and anogenital cancers (anus, vulva, vagina, cervix)
Get vaccinated at your local LloydsPharmacy
Gives protection against 9 types of HPV
Gardasil 9 can be hugely effective at preventing warts and cancers of the anus and female genitals.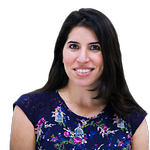 How can I get the injections?
1. Complete our online questionnaire. 

2. Choose your most convenient LloydsPharmacy store from our list of vaccinating pharmacies. Log in or register to make the payment online.

3. One of our doctors will review your responses to check if you are suitable to receive the vaccine you require.

4. If you are suitable, you can telephone your selected pharmacy to book an appointment. After that, you will need to visit two more times to receive your second and third vaccinations.
Our Products