3 injections (one at first, then another at 2 and 6 months after the first injection)
Key Features
Up to 90% protection against genital warts and anogenital cancers (anus, vulva, vagina, cervix)
Get vaccinated at your local LloydsPharmacy
Gives protection against 9 types of HPV
Gardasil 9 can be hugely effective at preventing warts and cancers of the anus and female genitals.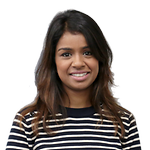 Key Information
The medicine

Gardasil 9 needs to be given as a course of three vaccines. It gives immunity to HPV 6, 11, 16, 18, 31, 33, 45, 52 and 58.

Cost of the service

The total cost of the three injections is £429

How long it lasts

Research is ongoing to see how long protection from the vaccine lasts. However, at present, booster vaccines are not thought to be needed.

Most common side effects

Most patients experience no side effects. However, you may experience pain, redness, itching, bruising or swelling at the injection site, headache, dizziness, nausea, fever and tiredness. Any side effects should not last more than 2-3 days.

Rare but serious side effects

There are a few rare but serious side effects you need to know about before deciding to have the vaccine. These include: difficulty breathing, encephalomyelitis, Guillain-Barre Syndrome, and bleeding disorders. 


Risk of severe allergic reaction (anaphylaxis)

Anaphylaxis is a severe allergic reaction. Symptoms can include fainting, shortness of breath, sudden drop in blood pressure and swelling of the face and neck. This is extremely rare and typically happens within 10 minutes of receiving the injection.

All LloydsPharmacy staff providing this vaccination service are fully trained in managing anaphylaxis.


Selecting a participating store

You will need to select the participating LloydsPharmacy store where you want to receive the injection itself. When you have ordered and paid for the vaccine online, telephone the pharmacy to arrange an appointment for your first injection.
About Gardasil 9 Injections
How does Gardasil 9 work?
Gardasil 9 gives immunity against nine types of human papillomavirus (HPV). HPV is the main cause of genital warts, and cancers of the female genitals (cervix, vagina and vulva) and anus. HPV is transmitted during sex, or skin to skin contact with the genitals.
How can I get the injections?
 Complete our online questionnaire

Select which LloydsPharmacy store you would like to be vaccinated in. Log in or register to make the payment online. 

One of our clinicians will check that you are suitable to receive this vaccine, and send you a message once your prescription is ready. 

Telephone your selected pharmacy to book your appointment. You will need 3 appointments in total over 6 months to complete the vaccination course.