Budesonide 100mcg / Formoterol fumarate dihydrate 6mcg | from £56.95 per inhaler
Budesonide 200mcg / Formoterol fumarate dihydrate 6mcg | from £59.45 per inhaler
Budesonide 400mcg / Formoterol fumarate dihydrate 12mcg | from £59.45 per inhaler
Key Features
Combined preventer and reliever
Ideal for those with moderate to severe asthma
Dose can be lowered once asthma is controlled
Symbicort is a combination inhaler containing both preventer and reliever medicines.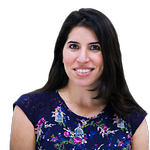 Key Information
| | |
| --- | --- |
| The medicine | Symbicort (budesonide and formoterol) 100/6, 200/6 and 400/12mcg |
| How quickly it works | Used on a daily basis, Symbicort can help prevent asthma attacks and control symptoms, such as wheeze or a night-time cough. You should also have a reliever inhaler like Ventolin (salbutamol) to hand in case of sudden breathing problems. |
| How to take it | Take as directed by your GP or asthma nurse. This usually involves one to two puffs once or twice a day. |
| Side effects | Symbicort can cause thrush in the mouth or a hoarse voice. Using mouthwash or brushing your teeth after using Symbicort can help prevent this. A full list of side effects will accompany your medicine. |
| Using your inhaler correctly | To get the maximum benefit from your inhaler, you need to make sure you are using it correctly. Studies show that the majority of people do not use their inhaler properly. You can ask your GP, asthma nurse or your local LloydsPharmacy to check your inhaler technique. |
| Who shouldn't use this service | If you are pregnant or breastfeeding, have ever needed intensive care treatment for your asthma, or have been admitted to hospital because of your symptoms in the last year, our doctors will be unable to prescribe you Symbicort. If you have asthma and are pregnant or breastfeeding you should see your GP. |
About Symbicort
How quickly does Symbicort take effect?
Symbicort contains a reliever and a preventer medicine combined into one inhaler. The reliever component will give you some instant relief but the preventer will take up to a week to be effective.
Does Symbicort treat the underlying causes of asthma?
Symbicort is good for controlling your asthma, but won't necessarily treat the underlying causes of it on a permanent basis. However, it should help get your asthma under control. As such, our doctors may advise you to move onto a lower dose preventer after this time.

Symbicort should be thought of as a way to control your asthma symptoms, rather than a method of eradicating your condition altogether.
Delivery & Collection
Next-Day Delivery
Requires a signature – but it doesn't have to be you signing
Costs £4.95

Orders placed before 4pm Monday to Thursday: delivered by DPD the next working day.
Orders placed between 4pm Thursday and 4pm Friday: delivered by Royal Mail Tracked 24® on Saturday. 
Orders placed after 4pm Friday or on weekends: delivered by DPD within 2 working days. 
Click here for more information 

FREE Standard Delivery 
Delivered by Royal Mail
Arrive within 3-5 working days (Saturdays included)
Require a signature – but it doesn't have to be you signing 

Click here for more information 

Same-Day Collection 
Collect in Pharmacy the same day for free
No signature is required

Collect your medicine from one of our 1,800+ LloydsPharmacy stores. Orders placed before 4pm Monday to Friday can be collected the same day.