Fluticasone propionate 50mcg | from £28.95 per inhaler
Fluticasone propionate 100mcg | from £31.95 per inhaler
Fluticasone propionate 250mcg | from £42.95 per inhaler
Key Features
A breath-actuated inhaler
Easy to use
Doses are tracked every time you use the inhaler, so you'll know exactly when you're about to run out
The Accuhaler may be a more suitable option if you find it difficult to use an Evohaler.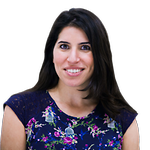 Fluticasone propionate 50mcg | from £26.45 per inhaler
Fluticasone propionate 125mcg | from £42.95 per inhaler
Fluticasone propionate 250mcg | from £59.95 per inhaler
Key Features
A standard inhaler device
Reduces inflammation in the lungs to prevent asthma symptoms
Can prevent asthma attacks before they happen 
Used on a daily basis, Flixotide can help prevent asthma attacks and control symptoms.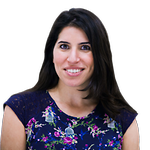 Key Information
| | |
| --- | --- |
| The medicine | Flixotide (fluticasone) is available as an Accuhaler in 50, 100 and 250mcg or as an Evohaler in 50, 125 and 250mcg. |
| How quickly it works | Flixotide (fluticasone) does not help control asthma immediately. Used on a daily basis, Flixotide can help prevent asthma attacks and control symptoms, such as wheeze or a night-time cough. You should also have a reliever inhaler like Ventolin (salbutamol) to hand in case of sudden breathing problems. |
| How to take it | Take as directed by your GP or asthma nurse. This is usually one to two puffs, once or twice a day. |
| Side effects | Flixotide can cause thrush in the mouth or a hoarse voice. Using a mouthwash or brushing your teeth after using Flixotide can help prevent this. A full list of side effects will accompany your medicine. |
| Using your inhaler correctly | To get the maximum benefit from your inhaler, you need to make sure you are using it correctly. Studies show that the majority of people do not use their inhaler properly. You can ask your GP, asthma nurse or your local LloydsPharmacy to check your inhaler technique. |
| Who shouldn't use this service | If you are pregnant or breastfeeding, have ever needed intensive care treatment for your asthma, or have been admitted to hospital because of your symptoms in the last year, our doctors will be unable to prescribe you Flixotide. If you have asthma and are pregnant or breastfeeding you should see your GP. |
About Flixotide
How quickly does Flixotide take effect?
Flixotide (fluticasone) takes effect after 4 to 7 days of being used. It is not like Ventolin which will treat an asthma attack at that moment, but rather is a long-term preventative method used to stop an asthma attack from happening in the first place.
Does Flixotide treat the underlying causes of asthma?
Not permanently, but it can stop asthma attacks occurring. While Flixotide is not a cure, when taken correctly, it does help to treat the underlying inflammation associated with asthma.
Flixotide reduces the sensitivity of the lungs, thereby preventing attacks from occurring. It needs to be taken daily for you to feel the full benefits. However, it should be noted that it is not a permanent cure for asthma, and taking it once in a while will make it an ineffective treatment.