Fexofenadine | 120mg
Under Maintenance - Orders Temporarily Disabled
We are currently updating the website to improve our service. Unfortunately, this will stop you from ordering treatments at this time. Feel free to browse around, but please note that you will not be able to order anything until this message disappears.
Key Features
Treats hay fever
Can be taken daily
Non-drowsy
Telfast can help ease the symptoms of hayfever when they occur. It can also be taken daily as a preventative measure if you have symptoms regularly.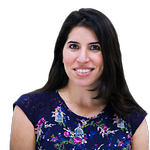 Key Information
| | |
| --- | --- |
| The medicine | The oral antihistamine Telfast 120mg (fexofenadine). |
| How to take it | Take one tablet a day. |
| Side effects | Side effects include headache, drowsiness, dizziness, a rash and feeling sick. Please read the manufacturer's information leaflet that accompanies the medication for a full list of side effects. |
About Telfast
Telfast is a prescription-only oral antihistamine used to treat the symptoms of hay fever. It is effective at treating symptoms such as sneezing and a runny and itchy nose. Because it is a non-drowsy medicine, it is less likely to make you feel sleepy or affect your ability to drive compared to older antihistamines.

Does Telfast treat the underlying causes of hay fever?

No. Telfast can help you manage the severity of hay fever symptoms, but will not treat the underlying cause which is an allergy.
Alternative Treatments
Other antihistamine tablets to treat hay fever are available to purchase over the counter in pharmacies. Simple measures such as wearing wrap-around sunglasses, keeping windows closed or having a shower and washing your hair after a day out to remove pollen grains trapped on skin and hair, can also help minimise the symptoms of hay fever. Your local LloydsPharmacy store will also have a range of eye-drops and nasal sprays which may be suitable to use with Telfast 120mg. Ask your pharmacist for advice.