Each pen contains a single dose of epinephrine | from £45.00 per pen
Key Features
Used only in emergencies
Contains adrenaline
You must have been prescribed an EpiPen in the past to order one through our online clinic
It is important to have the appropriate training and technique to ensure you use your EpiPen's correctly.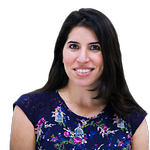 Key Information
The medicine

EpiPens contain the active ingredient epinephrine (adrenaline).

When to use your EpiPen

You should only use an EpiPen if you can recognise that you are experiencing symptoms of a severe allergic reaction. Typical symptoms include tingling and swelling of the lips, eyes and face, itching and skin rash, tightening of the throat and difficulty breathing.

If you ever need to use an Epipen you must also call 999 for an ambulance so that you have access to further medical assistance while you recover from the allergic reaction.

How to use it

Follow the instructions given to you when you were first prescribed an EpiPen. Each EpiPen also comes with full instructions on how to use it. You should familiarise yourself with how to use an EpiPen regularly.

Effectiveness

​EpiPens can be life-saving for people who experience severe allergic reactions (anaphylaxis).

Side effects

Side effects include palpitations, sweating, nausea and vomiting, dizziness, weakness, tremor, headaches, nervousness and anxiety. 

Expiry date of your EpiPen

The EpiPens we supply with this service have an 8-10 month shelf life.
About EpiPens
What is an EpiPen?
EpiPen is a brand of adrenaline pen, used to administer life-saving medicine to someone suffering a severe allergic reaction (anaphylaxis). It is therefore essential that anyone who has been prescribed EpiPen's carries one with them at all times.
All adrenaline pens contain epinephrine (commonly known as adrenaline), and each auto-injector contains a single dose of the medicine. You should be trained in the correct use of your EpiPen, as should your close friends, family, and colleagues (or teachers) so that they can administer it if you are unable to do so yourself.
How quickly does an EpiPen take effect?
Your EpiPen should take effect as soon as it is injected into the body. However, you should also call 999 when you have a severe allergic reaction, to ensure that you get medical attention as quickly as possible.
Alternative Treatments
EpiPen is the only brand of adrenaline pen that we offer through our online service. Other brands available in the UK include Jext and Emerade. They all contain the same active ingredient (epinephrine), and are available in either single or double doses.