How to prepare for your appointment with your video doctor
Reviewed by our clinical team
Download the VideoGP app today

What is an online GP appointment?
An online GP appointment is exactly like the appointment you'd have in person with your doctor. The only difference? It's all done via video call from the comfort of your home, using an app on your phone.
When you sign up with VideoGP, the online GP service from Online Doctor, you can request a 10-minute video call appointment the same day. We can schedule appointments for as soon as 30 minutes, which means you don't have to spend the day waiting to speak to a doctor.
If you're interested in trying this service, read on for our top tips on preparing for your first video appointment.
Find a place you're comfortable in
The first thing to do when preparing for your appointment is to find a private area where you feel comfortable. During your consultation you'll need to be able to speak openly about your symptoms and medical history, so it's best to find a space away from other people and behind a closed door.
It's also important that your doctor can hear what you're saying throughout the appointment, so try to make sure there aren't any loud noises going on around you.
Lastly, don't forget to tell the people you live with that you're having a private appointment, as you don't want to be interrupted!
Test the technology beforehand
To ensure a good experience during your appointment, you'll want to make sure that the technology is working. Ideally, you'll need to be using a good WiFi connection – if the connection is weak, try moving closer to your router.
When you're ready for your VideoGP appointment, open the app, select your appointment and click the green button that says "Join here". Your appointment should start immediately. If you have any trouble doing this, or if it simply doesn't work, send us a message through your Patient Record on the Online Doctor website.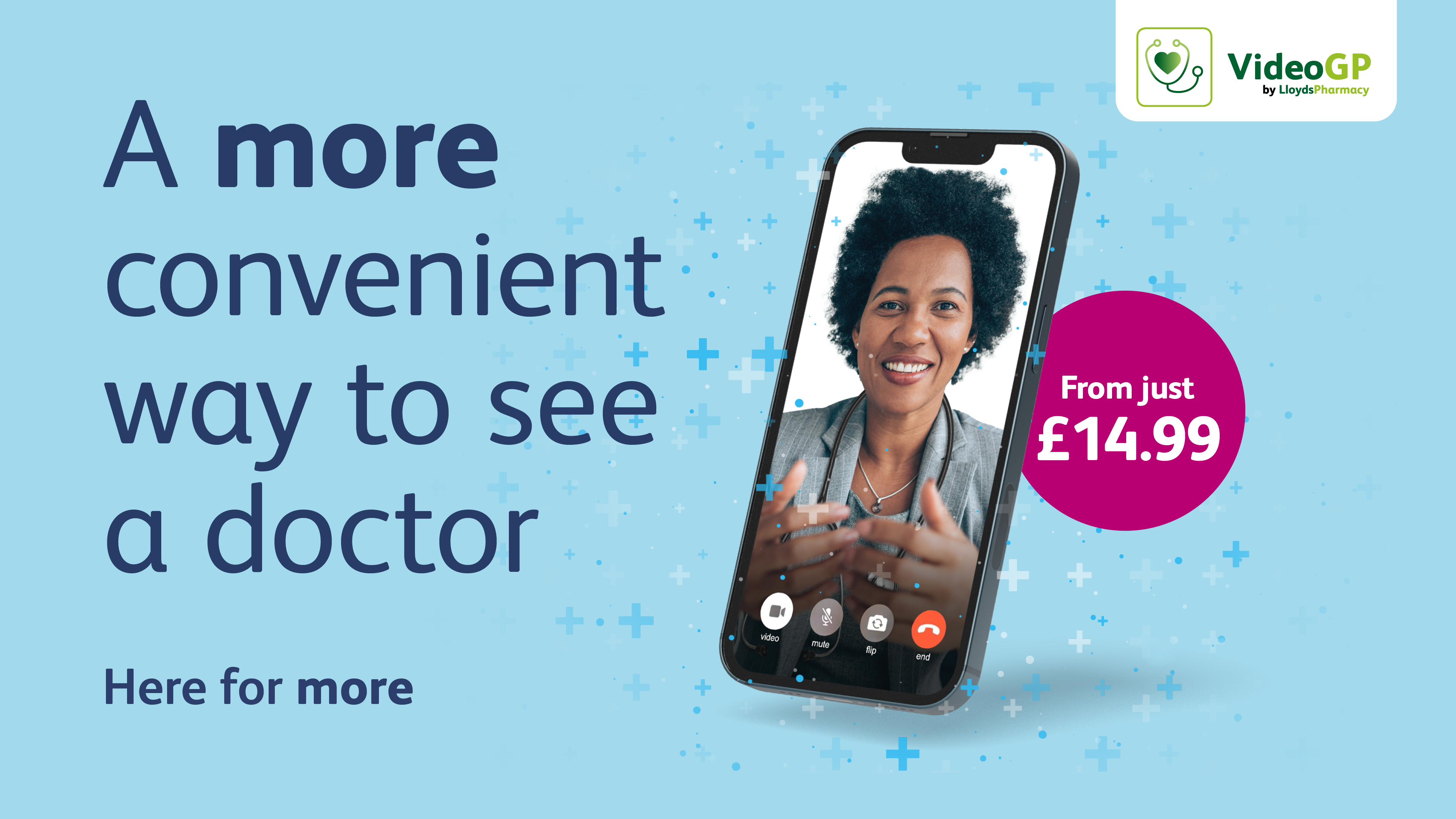 Come prepared with notes
It can be really helpful to note down any symptoms you've been having, and whether you have any relevant health issues – whether past or present. You'll also want to write down any medications you've been taking. This way you won't run the risk of forgetting vital information during your appointment.
If you've been keeping a diary listing your symptoms or keeping track of any significant dietary or lifestyle changes, make sure you have this with you too.
Come prepared with questions 
Your VideoGP doctor will be happy to answer any questions you might have. Before your appointment, write down a list of questions or topics that you'd like to discuss with the doctor.
Questions that might be helpful include:
What is my diagnosis?  
Can you spell that for me? 
What can I do to speed up my recovery?  
Is there anything I should avoid doing, or should I change what I'm eating and drinking? 
Do I need a prescription?  
How should I take my medicine? 
What should I do if my symptoms continue or get worse? 
Who should I contact if I have any follow up questions?
Be prepared for minor technical issues
Our VideoGP app has been designed with ease and convenience in mind, which means the technology involved is very up-to-date.
However, there may occasionally be some minor technical issues such as delays or screen freezing. If this happens during your appointment make sure your doctor is aware of what's going on so they can repeat missed information or – if necessary – try to resolve the problem.
Check your delivery address for prescriptions is correct
If your GP thinks you need prescription treatment, they'll send it directly to the home address you provided when you registered with us. Before you have your appointment, you'll need to make sure that your delivery address is correct, as any medication will automatically be sent there. 
If you need one, arrange a chaperone or interpreter
Some patients might need a friend or family member present to help with taking notes, offer physical or emotional support, or translate what the doctor is saying. If you need to do this, make sure your chaperone or interpreter is prepared for your appointment, and that you inform your GP of their presence when the appointment starts.
You can find out more about VideoGP here.