What are pulses?
Reviewed by our clinical team
Pulses are plant-based sources of protein. Even if you're not sure what pulses are, there's a good chance you've eaten them without knowing. Remember when you last ate baked beans or peas? They're pulses!
In this guide to pulses we're going to explore the best sources of pulses, why they're good for us and how to include them in your diet. 
Examples of pulses
All tinned or dried beans, peas and lentils are pulses. 
Some examples are:
Lentils
Baked beans
Chickpeas
Garden peas
Black-eyed peas
Runner beans
Broad beans
Kidney beans
Butter beans. 
Why should I add pulses to my diet?
Pulses are great to add to your diet because they are:

This means they can help you manage your weight, lower your risk of bowel cancer. They're also good for the environment as they don't need much water or fertiliser and they even improve the soil for other crops. 
If you can replace half or even all the meat you eat with pulses you're already making sure you're eating less unhealthy saturated fat, managing your weight and keeping your digestive system healthy. Additionally, you'll reduce your risk of a heart attack or stroke.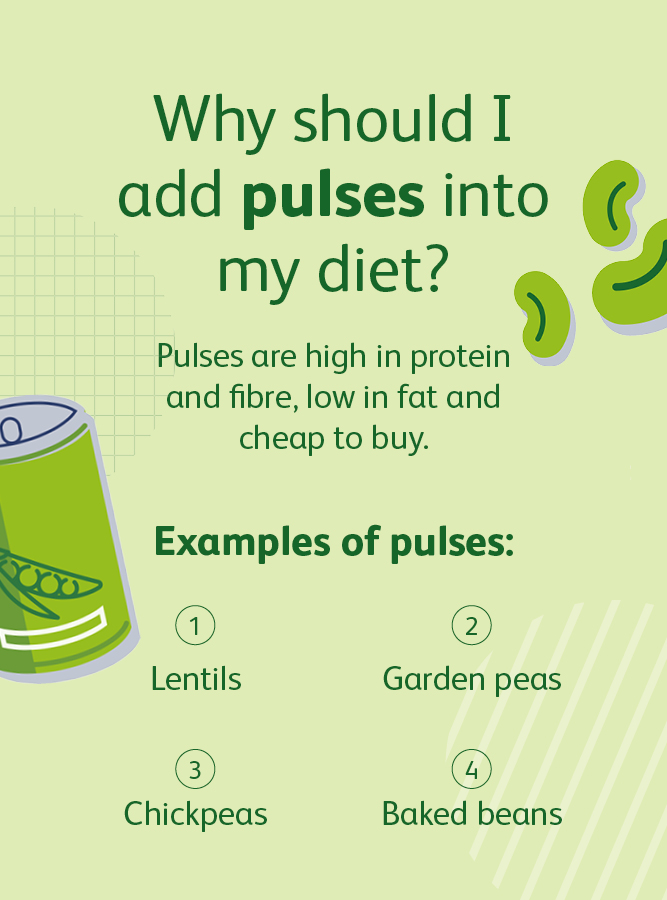 How many pulses should I eat daily?
Pulses provide protein your body needs to repair itself, in a similar way to meat. One portion of pulses (three heaped tablespoons) provides up to 9g of protein - about a sixth of what you need in a day.

Just one portion of pulses provides about a third of the fibre you need in a day. This alone can help lower your risk of heart disease, stroke, type 2 diabetes and bowel cancer. 
Their unique mix of protein and fibre means you digest pulses slowly and they make you feel fuller for longer.

What about pulse-based snacks?
It might be tempting to increase your intake of pulse-based snacks, such as lentil crisps or roasted chickpeas. They might contain more fibre and protein than other snacks like crisps, but that doesn't mean they're good for you. Many are high in salt or fat. This is why it's so important to check the food labels. 

How to include pulses into your diet
Here are some tips on how to easily include pulses in your diet:

Buy tinned beans and lentils - you can use them straight from the tin (try choosing the ones without added salt)
Add cannellini beans, butter beans, green or brown lentils to a salad for lunch
Buy lentil or bean soup (tinned or fresh) for lunch (choose one that's low in salt
Add extra kidney beans to your favourite chilli
Replace half the meat in your bolognese with green or brown lentils
Homemade hummus using tinned chickpeas only takes a couple of minutes to make if you have a food processor - it's a lot cheaper than the shop-bought version
Snack on hummus (homemade or shop-bought) with vegetable sticks, or use hummus in sandwiches instead of butter or mayonnaise
You can find out more about eating a healthy diet with this guide, or visiting our lifestyle advice hub.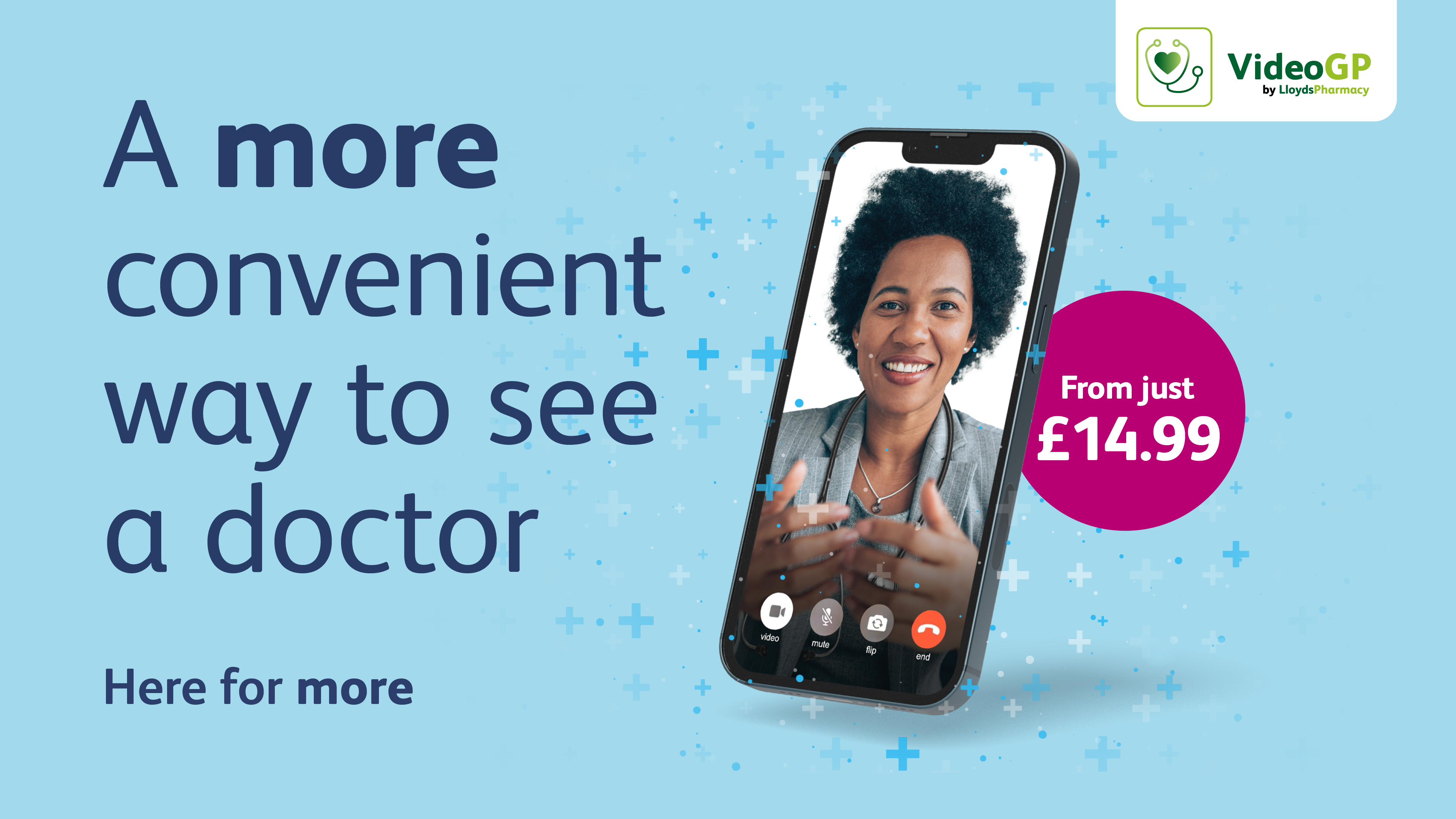 References

https://www.nhs.uk/live-well/eat-well/food-guidelines-and-food-labels/how-to-read-food-labels/