Home blood test | from £43.00 per test kit
Key Features
Easy to use

Can be sent to your door

A reliable test for hepatitis B
This is a quick and convenient way to find out whether you are immune to hepatitis B.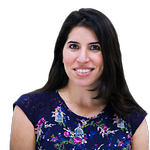 Key Information
| | |
| --- | --- |
| What is the test kit for? | The kit tests for hepatitis B antibodies to see whether you are immune. Please note that this is not a test kit for a current hepatitis B infection. The result will tell you whether you have immunity to hepatitis B. |
| When should the test be done? | The test should be done at least 4-6 weeks after completing a course of hepatitis B injections or at least 4-6 weeks after a booster injection |
| Delivery and packaging | Test kits ordered before 1pm Monday to Friday will be sent out that day. It will fit through any normal letter box and does not need to be signed for on arrival. All packaging is discreet. You can't tell what's inside or where it came from. The test kit will contain all you need to prick your finger and produce a small blood sample at home, as well as a pre-paid envelope for you to post the sample to the laboratory. |
| Type of sample needed | You will need to produce a blood sample using a small finger prick device, contained in the kit. You will only need to produce a small amount of blood and it shouldn't hurt. Full instructions come with the test kit. |
| How long will I have to wait for the result? | Your hepatitis B test result will normally be ready within 2-3 working days of your sample arriving at our partner laboratory. You will receive a text and an email when your result is ready. |
| How do I access my test result? | Your test result will be uploaded to your Patient Record. Your result will include recommendations about whether you need the hepatitis B vaccination. You can purchase hepatitis B vaccinations from this website. |
| Confidentiality | Your test result is completely confidential. We will not inform your GP or anyone else of your test result, or that you have used our service, unless you specifically ask us to. |
How our service works
Step one. Register online to create your secure online patient record.

Step two. Make a payment online and await your test kit in the post.

Step three. Send your blood sample back to our partner laboratory in the pre-paid envelope provided.

Step four. Log back into your Patient Record to view your result.
Other services we offer