Doxycycline hyclate 100mg
Doxycycline hyclate 100mg
Key Features
The cheapest prescription malaria tablet
90-100% protection against malaria when used in conjunction with other measures to prevent mosquito bites
Side effects are uncommon and usually mild
Take Doxycycline with a large glass of water at the same time each day.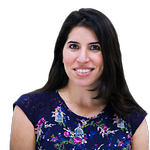 Key Information
The medicine

Doxycycline is a medicine that helps prevent malaria. The active ingredient is doxycycline hyclate.

How it works

Malaria is spread by the bite of an infected mosquito. The mosquito passes the malaria into your bloodstream, infecting you. Doxycycline prevents malaria by killing the malaria parasite.

How quickly it works

You'll be protected from 1-2 days after starting your course – so you need to start treatment before you leave to ensure that you will be protected by the time you arrive at your destination. 

Effectiveness

You need to take your tablets regularly and according to the instructions to get maximum protection.

Remember, Doxycycline can give you 90-100% protection when used in conjunction with other measures to make sure you don't get bitten by a mosquito.

Side effects

Side effects from Doxycycline are uncommon but it can cause nausea, diarrhoea and a sore throat in some people. Rarer side effects include inflammation of the liver or bowel. It can also make skin more sensitive to sunlight.

You should avoid getting pregnant while taking this medicine, as it may damage a growing foetus.
Taking Doxycycline
Take Doxycycline at the same time each day with a large glass of water.
You need to start taking the tablets daily 2 days before visiting a malaria risk area and keep taking the tablets every day for 4 weeks after you leave.
Before you order, please be aware that:
we only offer this service to patients over 18
each traveller needs to fill out their own assessment form.
we can't prescribe tablets for your friends or family unless they fill out their own assessment form.
Alternative Treatments
Not all malaria prevention drugs are suitable for all parts of the world. You should check which tablets are recommended for your destination.
The other malaria tablets which we offer at LloydsPharmacy Online Doctor are:

As well as taking malaria tablets, you must take other measures to protect yourself against malaria when in a malaria area. These involve avoiding being bitten by a mosquito in the first place.
You should:
use insect repellent such as DEET
sleep under a mosquito net, preferably treated with insecticide
wear long-sleeved shirts and trousers in the evening
Read our article on mosquito bite prevention for more information.