One-off booster injection | from £39.50 per injection
Key Features
Convenient way to order your booster
Choose the time and day to get the injection
Side effects are rare
It is important to check your immunity and have booster vaccines if you are still at risk of getting hepatitis B.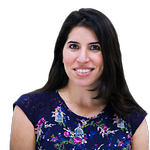 Key Information
| | |
| --- | --- |
| How does the vaccine work? | The vaccine stimulates the body's immune system to fight a possible hepatitis B infection without causing the disease itself. It cannot protect you from hepatitis B if you are already infected, or protect you against any other type of liver infection. |
| Level of protection | The vaccine does not guarantee protection, but it should help protect against hepatitis B for at least 5 years. 6 weeks after this booster you may wish to undergo a blood test to check that you are immune. |
| Side effects |  Most patients experience no side effects from this vaccine. However, you may experience tenderness at the injection site, fatigue, headache, mild fever, nausea, vomiting, decreased appetite and diarrhoea.                                            |
| Risk of severe allergic reaction | All LloydsPharmacy staff who provide this service are trained to manage anaphylaxis. Anaphylaxis is a severe allergic reaction to a vaccine. Symptoms of anaphylaxis can include fainting, shortness of breath, falling blood pressure and swelling of the face and neck. Anaphylaxis is extremely rare and typically happens within 10 minutes of receiving the injection. |
| How do I receive the vaccination? | When you place your order you will be able to choose your nearest vaccinating LloydsPharmacy store. We'll supply the opening hours and contact details of your chosen pharmacy when you order. Once we've prescribed you the vaccine, you will need to telephone your chosen pharmacy to book an appointment for your vaccination. |
How our service works
Step one. Complete our online questionnaire. Choose the LloydsPharmacy store in which you would like to be vaccinated, and make a payment.

Step two. One of our doctors will look at your responses to make sure you are suitable to receive the vaccine.

Step three. Telephone your chosen pharmacy to book an appointment for your vaccination.
Other services we offer