Key Features
Given as a single injection
Provides immunity for up to 35 years
Must be given 10 days before travel for your International Certificate to be valid
Our yellow fever vaccine can only be administered at our London Selfridges store.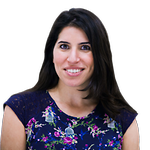 Key Information
How the vaccine works

The vaccine for yellow fever is injected just under the skin of the upper arm. It contains a low dose of the live virus, which has been deactivated so it can equip your body to fight yellow fever without actually infecting you with the virus.

You will be given an International Yellow Fever Vaccination Certificate when you receive your vaccination. The vaccine must be given 10 days before travel for your certificate to be valid.

Side effects
Most patients experience no side effects from this vaccine. The most common response is a bit of redness or soreness at the injection site. In some cases, patients experience a headache, fever or muscle pain, however this is unusual.
Risk of severe allergic reactions
All LloydsPharmacy staff who provide this service are trained to manage anaphylaxis. Anaphylaxis is a severe allergic reaction to a vaccine. Symptoms of anaphylaxis can include fainting, shortness of breath, falling blood pressure and swelling of the face and neck. Anaphylaxis is extremely rare and typically happens within ten minutes of receiving the injection.
How do I receive the vaccine?
This vaccination can only be administered at our Selfridges concession store in London. We'll supply the opening hours and contact details of your chosen pharmacy when you order. Once we've prescribed your vaccine, you will need to telephone the pharmacy to book an appointment for your first vaccination.
What Is Yellow Fever?
Yellow fever is a blood-borne virus which is transmitted to humans by mosquito bite. It usually takes 3-6 days for symptoms to appear after a bite. Such symptoms include fever, nausea, fatigue, aches and weakness. In a minority of cases, the virus can develop to a more severe form with potentially fatal consequences, causing jaundice, bleeding, and organ failure.
No specific treatment currently exists for yellow fever, but it can be prevented through vaccination.
Yellow Fever Certificate
International regulation means you will not be able to enter certain countries without having the yellow fever vaccination. See the full list of countries requiring mandatory yellow fever vaccination here.  
You will receive an International Certificate of Vaccination (ICV) with our yellow fever vaccine, which you need to present as proof of vaccination when entering these countries. You must get your yellow fever vaccination at least 10 days before traveling to your destination in order for your ICV to be valid. 
Free Vaccines Assessment
If you're not sure what vaccinations you need for your trip, click the link below to take our free assessment.