Key Features
1 injection
Administered 10 years after the initial vaccine
Medical treatment still required if you get bitten or scratched
Rabies is an incredibly serious infection. If you aren't vaccinated against it and you get bitten or scratched, it can be fatal.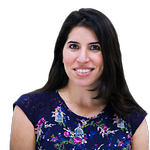 Key Information
| | |
| --- | --- |
| How the vaccine works | The booster consists of the same vaccine as the initial dose. It is administered in one injection. |
| Side effects | Some people experience soreness at the injection site. Less commonly, side effects include a headache, feeling sick, muscle pain and diarrhoea. Most people are not affected. |
| Risk of severe allergic reaction | All LloydsPharmacy staff who provide this service are trained to manage anaphylaxis. Anaphylaxis is a severe allergic reaction to a vaccine. Symptoms of anaphylaxis can include fainting, shortness of breath, falling blood pressure and swelling of the face and neck. Anaphylaxis is extremely rare and typically happens within ten minutes of receiving the injection.            |
| How do I receive the vaccination? | When you order the booster vaccine, you can choose where you would like to receive your injection. There are currently over 900 LloydsPharmacy stores across the country that can administer the rabies vaccine and booster. Once you have placed your order, you can call up your chosen pharmacy and book an appointment. |
What is rabies?
Rabies is a very severe viral infection that commonly leads to aggressive behaviour, hydrophobia (fear of water), confusion, coma and death.
How is rabies spread?
Rabies is spread by the saliva or tissue of an infected animal (most commonly dogs, monkeys and bats). If you are infected by rabies you must seek emergency medical help, regardless of whether you have been vaccinated (although treatment is far simpler and less expensive if you have received the vaccine).
Other Travel Vaccines
Free Vaccines Assessment
If you aren't sure what you need for your trip, you can click the link below and take our free assessment.